Q. How did you select the winners?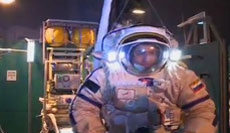 Amr Mohamed taking part in the cosmonaut training program in Russia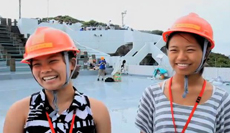 Sara Ma and Dorothy Chen observing rocket launch at the Tanegashima Space Center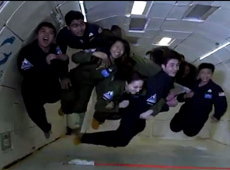 Regional finalists in zero gravity
First and foremost, we were looking for good science. The first thing we said was, we're expecting you to follow the scientific method. That meant they had to have a hypothesis, they had to propose the results, and they had to explain how they would interpret the results. That was the basic bar. But then beyond that, we were looking for some kind of "x-factor" - creativity, imagination, lateral thinking. That's what set the winners apart.

For example, there are two reasons why the jumping spider experiment won. The first is that it's just a fascinating question, and you can't help but feel curious when you hear it. But the second reason it's interesting is that, if we as a species are ever going to travel beyond the moon and get to Mars and beyond, we need to understand how our bodies are going to adapt to long periods in space, how we're going to adjust to microgravity. And I think a very good place to start is understanding how animals do it. So I think that was a fascinating experiment, with far-reaching implications. Q. Were there any other entries that stood out as impressive or interesting? One that stood out for me was from an 18-year-old girl from Massachusetts. Her experiment was to understand how snowflakes develop in space. I love the simplicity of these experiments, but I also love how much thought went into them, and their far-reaching implications. The reason snowflakes were interesting is that the geometry of snowflakes is also seen in planets. If you look at the surface of some large gaseous planets, you can actually see patterns develop that resemble snowflakes. So understanding how snowflakes develop can have far-reaching implications for our understanding of planetary and galactic formations. Q. Other than seeing their experiments conducted in space, what else did the winners get? We always said that the best prize of all is the thrill and honor of having your experiment carried out onboard the International Space Station. But there were indeed other benefits. Amr went to Russia to experience the real-life cosmonaut training program. And the two girls, Dorothy and Sara, went to Japan to see the launch of the rocket, to see their experiment blast into space. And in addition, the six regional finalists who were invited to Washington, D.C., took a zero-gravity flight, on one of those jumbo jets that does parabolic flights and makes you feel like you're weightless. Thankfully all our kids were very brave and none of them got too sick. It was just the time of their life. I don't think words can describe how much this whole experience meant to them.