Mission Logo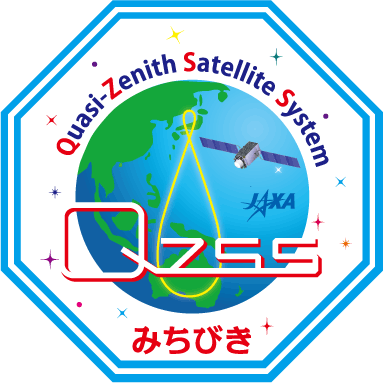 Mascot Character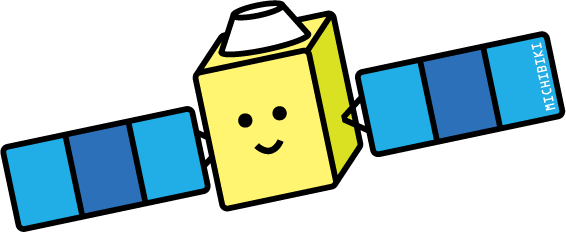 "MICHIBIKI-San"
How the nickname "MICHIBIKI" was chosen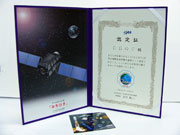 The nickname "MICHIBIKI," meaning "guiding" or "showing the way," was selected as a nickname for the first Quasi-Zenith Satellite (QZS-1) through a campaign.
We conducted the campaign by means of the Internet and conventional mail between October 16 (Fri.) and December 16 (Wed.), 2009, and 328 people out of 11,111 participants proposed "MICHIBIKI" as a nickname.
Many godparents of "MICHIBIKI" explained their selection reason as the QZS-1 is to show us correct locations using its highly accurate positioning information, and to guide us toward a futuristic society by establishing the next generation satellite positioning technology in Japan.
The name was chosen as it precisely illustrates the QZS mission. JAXA is sending a certificate to all godparents of "MICHIBIKI."
(Image: Godparent certificate)