Education
Let's make a cross section of a typhoon
You can learn how the DPR observes rain inside typhoon clouds and see how rain looks like in a cross section of a typhoon by pasting a seal on a pasteboard.
This project was used at the "Summer Laboratory 2013" at the Tsukuba Space Center (TKSC) in 2013.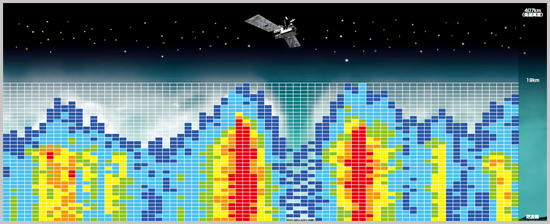 For downloading,
click here
.
Summer laboratory 2013
Let's make a cross section of a typhoon at the Summer Laboratory 2013 at the TKSC.
* No audio data is available.
Game
JAXA official application
Amazing!! Collaboration between a frog and a satellite!
A simple tap game to save Gentleman Frog from sudden rain.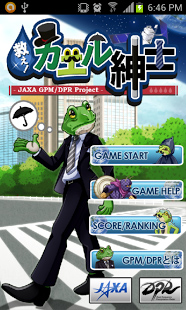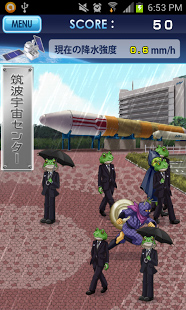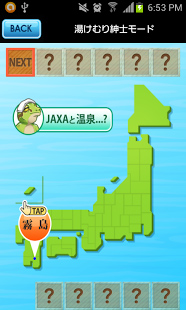 Free for download
Appropriate OS: iOS 4.3 or later
Appropriate Os: Android 2.1 or later
For download (iOS), please click here.
For download (Android) please click here.