About Small Demonstration Satellite-4 (SDS-4)
JAXA has been promoting the Small Demonstration Satellite (SDS) program in order to verify new technologies for components and devices in space prior to providing highly established technology to practical satellites and scientific probes.
An SDS can be developed in a shorter period of time with lower costs compared to a large-size satellite, thus it has an advantage to carry out on-orbit verification and experiments in a timely manner. In addition, we can also foster younger employees by offering them opportunities to experience an overall series of work from a design phase thru satellite operation in space.
The first SDS (SDS-1), which was about 100 kgs, was launched on January 23, 2009. The SDS-4 project aims to develop a 50-kg class satellite, which is a standard size for a companion payload on the H-IIA Launch Vehicle, and the satellite is scheduled to be launched with the SHIZUKU (Global Change Observation Mission 1st - Water, GCOM-W1) as a piggyback payload.

Launch date: May 18, 2012
Dec. 27, 2012 Updated
"SPAISE" (Space-based AIS Experiment) compleded its normal oprational phase, off to late use phase
| | |
| --- | --- |
| | On November 16, JAXA completed the normal operational use of the experiments of the AIS (Automatic Identification System) receiver aboard Small Demonstration Satellite-4 (SDS-4). In its normal phase, the technological experiments of the AIS receiver were carried out and a total of 380,000 signals was acquired under the various conditions, including the variations of satellite parameters, of the number of ships and of climate. Since November 17, the SDS-4 has entered into its late use phase, whe... |
Four missions of the SDS project
1.Space based Automatic Identification System Experiment (SPAISE)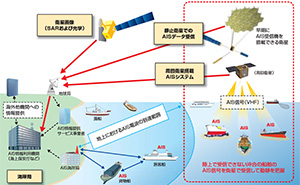 To demonstrate the function and performance of the future onboard automatic identification system (ASI) receiver system, then to evaluate actual receiving data for possible interference, and to acquire knowledge for the future system structure and receiver function improvement.
2.Flat Heat Pipe (FHP) On-orbit Experiment (FOX)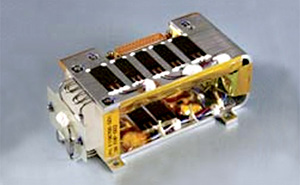 To assess the special features of the flat heat pipe (FHP) on orbit, then to compare them with ground test results and theoretical models, and to acquire data for practical use of the FHP.
3.In-flight experiment of space materials using THERME (IST)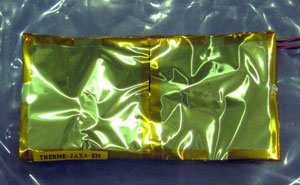 To acquire on-orbit degradation data of the solar absorption rate (αs ) of the thermal insulation material, which is an important feature of the material, by measuring temperature data using the "THERME" material, which was developed by CNES (Centre National d'Etudes Spatiales.)
4.Quartz Crystal Microbalance (QCM)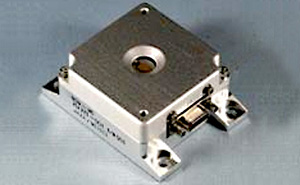 To gain on-orbit operation experience of a high-quality onboard quartz crystal microbalance that is domestically manufactured and less expensive while measuring contamination (gas and particles on the surface of the satellite) throughout the satellite operation including its assembly, transportation, launch site work, and on-orbit operations.
In addition to the above missions, we also aim to establish a standard bus for a 50-kg class small satellite that conducts a regular three-axis Attitude Control, and also research a more efficient satellite development method based on the development knowhow acquired through the SDS-1 project.