---
1. Disaster Network
Even when a ground-based network is severed by a disaster in Japan or in other Asian countries, broadband network communications can still be secured by the KIZUNA using an additional small antenna. By installing a small antenna, high-resolution images, such as high definition images, can be securely sent to a disaster countermeasures office via the KIZUNA. Therefore, the satellite is expected to function as a reliable pipeline between a disaster stricken area and a countermeasures office.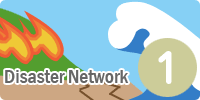 2. Solving information availability disparity
The Internet's infrastructure is well-established in urban areas in Japan. However, a similar Internet environment is not available in many mountainous regions and remote islands in Japan and in other Asian countries. The KIZUNA can provide a broadband Internet environment and super-high speed communications that are at a level with those in city areas to regions where such communication methods are currently out of reach.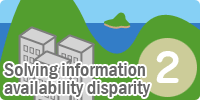 3. Remote education
The satellite-based Internet is also expected to become a useful tool in the educational field. Using conventional satellite communications, a small time lag often exists between conversations because communications are conveyed via relay stations. With the KIZUNA, conversation will be smoothly exchanged, thus, when terminals in various schools in Japan or even in Asian countries are directly connected, students can communicate as if they are all in the same classroom.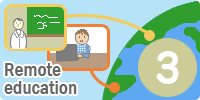 4. Remote medicine
By connecting with urban areas via the KIZUNA, residents who live in mountainous regions and remote islands where no major hospital is available can receive the same level of medical treatment and physical checkups as those who live in cities. The KIZUNA will enable remote diagnosis, as the conditions of a patient can be transmitted by high-definition images to a specialist in an urban hospital, who can then diagnose the problem and advise a local doctor in a rural area to provide appropriate treatment.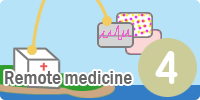 The KIZUNA is also expected to be useful in various fields by connecting Japan to other Asian countries and space. For example data acquired by the Daichi satellite can be provided to Asian countries more quickly via the KIZUNA.
Reference
---