We announce that we will start opening the sample container of HAYABUSA on June 24, 2010 (Japan Standard Time) in the curation center (*1) at the JAXA Sagamihara Campus. It will take about one week to finish opening the sample container (*2).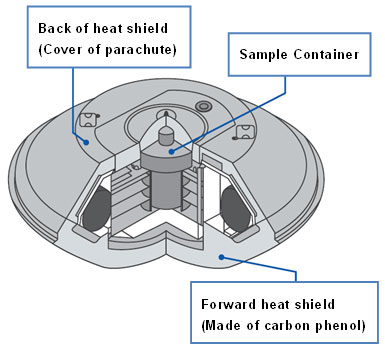 Reentry Capsule of HAYABUSA
(*1) Curation Center : the facility that accepts samples and provides treatment and storage of the samples.
(*2) Sample container : A box inside the capsule where the samples are stored.
The curation operations are being carried out in cooperation with NASA.