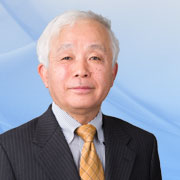 Date and time: From 11:00 a.m. on Oct. 17, 2013
Venue: JAXA Tokyo Office Presentation Room (B1 floor)
MC: Koji Terada, JAXA Public Affairs Department Director
---
JAXA celebrated its 10th anniversary on Oct. 1. Considering this occasion, I formed a study team within JAXA soon after I assumed my current post to regularly review how the new-born JAXA should act with all JAXA employees. By adding issues I was aware of, the study result was compiled and its outline was introduced at the JAXA Symposium 2013 in Tokyo (at Mielparque Hall in Minato-ward, Tokyo) on Oct. 7, and also at the special session of the 57th Space Sciences and Technology Conference at Yonago Convention Center (in Yonago-city, Tottori Pref.)
I especially emphasized to our employees our original philosophy that our work itself is our countrys mission as it is stipulated in the Basic Plan on Space Policy, in other words all of us are participating in the national project. I have been prompting our employees to renew their awareness on this matter to make each of them reconfirm it, and I will keep doing so. I think this is the "key" for us to decide the direction of each activity for the future.
Another important point is that we need to be more conscious of producing "fruitful outcomes" instead of simply bringing "outputs" as results of space development used to be considered as "so-called simple outputs". This tendency may apply to not only JAXA but all over the world. Thus I would like to expand our activities to the creation of innovation in addition to our conventional objective of science and technology development. This big flow is naturally reflected in Japans science and technology policy. Both the "4th Science and Technology Policy," which I am involved in compiling, and the newly established "Comprehensive Strategy on Science, Technology and Innovation" indicate that the national science and technology policy clearly envisions the creation of innovation in its view.
Accordingly, we are studying the state of the new-born JAXA based on the idea that our activity results should be an "outcome" that can impact society or academia, rather than an "output" that is a simple indication of our tasks. Thus I would like all JAXA employees to be well aware that our activities must bear fruit. I introduced the result of our studies at the aforementioned JAXA symposium and the Japan Society for Aeronautical and Space Sciences Meeting.
We also set up a new management policy and action concept that straightforwardly expresses the above ideas.
For this management concept, we adopted the phrase, "JAXA to realize a safe and affluent society using space and the sky" with the supplementary sentence "by utilizing leading technological developments, we will succeed and deliver our achievements along with broader wisdom to society." The point is that we have especially emphasized the word "to realize" hoping that it will be the premise that leads us to a fruitful outcome.
JAXA is a core implementation organization that technologically supports space development and the application of the whole Japanese government. Therefore, with the supplementary sentence, we would like to facilitate the interpretation that we are also responsible for international cutting-edge technological developments by benchmarking technologies. Thus I would like you to understand the part "utilizing leading technological developments."
In addition, in this short sentence, we put our thoughts for delivering our outcomes to all of society by promoting international cooperation not only through JAXA but also with a broad range of Japanese manufacturers.
To realize the above concept, we established an action declaration* that advises each employee how to act hoping that each of them will take one step forward. Three items are listed in the action declaration. The first is the objective and the second and third are how to act in order to realize the objective. In addition, the declaration is merely a start, thus it also contains the meaning for us to further study more specific issues to implement internal reforms.
We changed the previous corporate slogan, which was in Japanese, to "Explore to Develop" in English to express our hope to "form or shape" dreams and achievements of mankind in space.

Reference
[Management Philosophy]
To realize a safe and affluent society using space and the sky.
By utilizing leading technological developments, we will succeed and deliver our achievements along with broader wisdom to society.
[Action Declaration] *
Jubilation for human society
We will provide enjoyment and surprise to people by evolving our lives.
Aspiration for creation
We will always aim for higher goals and continue to be aspired for creation by facing up to and overcoming any difficulties.
Responsibility and pride
We will faithfully act with responsibility and pride to confidently meet the expectations of society.

I. Safety, security and disaster prevention
II. Education, promotion, and international cooperation
I. Safety, security and disaster prevention
- SHIZUKU awarded Nikkei Global Environmental Technology Awards Prize for Excellence
The GCOM project team received the Nikkei Global Environmental Technology Awards Prize for Excellence (sponsored by Nikkei Inc.) for its development of the Global Change Observation Mission 1st - Water "SHIZUKU" (GCOM-W1.) I am very happy about the award this time as it is proof of the high appraisal for SHIZUKUs unique technology and its positive impact on society.
Since its launch on May 18, 2012, the SHIZUKU has provided various data such as the vapor volume in the atmosphere and on sea surface temperatures. That data has been utilized not only for understanding global environment changes including declining sea ice areas in the Arctic Ocean, but also for improving weather forecast accuracy and to efficiently search for fishing points. As I mentioned before, we would like to work harder to make our achievements more tangible outcomes as in the case of the SHIZUKU.



Related link:
- Ground operation support for "Cygnus" unmanned resupply spacecraft mission (U.S.A.)
The Cygnus resupply spacecraft (Orb-D1*1) was launched at 11:58 p.m. on Sept. 18, 2013 (Japan Standard Time) from the NASA Wallops Flight Facility in Virginia, U.S.A. Its rendezvous to the International Space Station (ISS) was postponed, but finally performed at 9:44 p.m. on Sept. 29 (JST.)
To conduct the Cygnus resupply demonstration mission, JAXA was commissioned by NASA to operate the Proximity Communication System (or the PROX system) on the Japanese experiment module "Kibo" to support NASA. This commission is proof that our technology is trusted throughout the world.
According to Orbital Science Corporation, the Cygnus is scheduled to leave the ISS at 8:30 p.m. on Oct. 22 (JST) and re-enter into the atmosphere at 3:18 a.m. on the 24th. *2
| | |
| --- | --- |
| *1: | Cygnus is an unmanned resupply spacecraft developed by the Orbital Science Corporation (OBC). Like the KOUNOTORI (HTV, JAXAs cargo transporter to the ISS,) the PROX system aboard the Kibo is used for operations for the Cygnus near the ISS. OBC procured a communication device from Mitsubishi Electric Corp. in order to establish the link with the PROX. Thrusters manufactured by IHI Aerospace Co., Ltd. were also used for the Cygnus. |
| *2: | Re-entry actually took place at 3:16 a.m. on Oct. 24 (JST.) |
- Launch Schedule of Soyuz with Astronaut Koichi Wakata onboard.
The Soyuz spacecraft (37S/TMA-11M) with Astronaut Kochi Wakata onboard is scheduled to be launched on Nov. 7. It will be determined at the General Designers Review (GDR: 37S, a review of the launch preparation status for the 37 S mission) on Oct. 17. I will be at the Baikonur Cosmodrome (Republic of Kazakhstan) to see Wakata off.
II. Education, promotion, and international cooperation
- Symposium
The 64th International Astronautical Congress (IAC) was held between Sept. 23 (Mon.) and 27 (Fri.) in Beijing, China. (According to registration figures, 3,727 participants from 74 countries took part.)
On Sept. 23rd, a panel discussion was held by the heads of space organizations in the world, and I was one of the participants along with the heads of NASA (U.S.A.), ESA (Europe), CSA (Canada) and CNSA (China.) In the panel session, I reconfirmed that each organization has a high level of awareness toward launch vehicles as we discussed each organizations recognition of issues and achievements in the past year.
Also as part of the activity of the International Astronautical Federation (IAF), for which JAXAs Vice President Kiyoshi Higuchi serves as the president, the IAF organized the 64th IAC by giving many speeches for over 30 events including the opening and closing ceremonies. It is very pleasing to see that JAXAs executives are playing an important role in various international arenas, and I believe this is proof of the high international evaluations toward JAXA.

- Open-house event
We will hold an open-house event at the Tsukuba Space Center on Oct. 19 (Sat.)