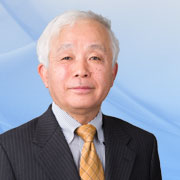 Date and time: From 11:00 a.m. on Nov. 14 (Thu.), 2013
Venue: JAXA Tokyo Office Presentation Room (B1 floor)
MC: Koji Terada, JAXA Public Affairs Department Director
---
The Soyuz was launched from the Baikonur Cosmodrome (Republic of Kazakhstan) last Thursday, and I went there to see it off. It was my first time to go there as well as to witness the Soyuz launch. As the weather was cooperative, the launch was very beautiful.
At the time of docking, Oleg Nikolayevich Ostapenko, new head of the Russian Space Agency (ROSCOSMOS) invited me and NASA's Associate Administrator Gerstenmaier for Human Exploration and Operations to watch the docking at the ROSCOSMOS office. On that occasion, I was able to greet Director Ostapenko.
Watching the series of operations from the launch to the docking, I reconfirmed that the ISS's activities has surely been the fruit of international cooperation, and also that Japanese technology and Astronaut Wakata's superb achievements have been highly regarded.
Let me briefly introduce you to Astronaut Wakata's status and future plans. After the Soyuz arrival at the ISS, six astronauts now live on the ISS, thus they are currently confirming each crewmember's role in case of emergency, such as in case of fire or a sudden pressure decrease.
Also, the three astronauts who arrived at the ISS this time allocate some time to becoming accustomed to ISS life as it has been a while for them to live on there.
There were no problems at the ISS and activities are smoothly progressing.
Small Satellite Deployment is scheduled on Nov. 20 * using Kibo's airlock and robotic arm. One of the four satellites being deployed this time is the "Pico Dragon," which was jointly developed by the Vietnam National Satellite Centre, the University of Tokyo, and IHI Aerospace Co., LTD.
Around Dec. 4, images of Comet ISON will be taken by the 4K camera, which was developed by JAXA and NHK to be aboard the ISS.
In addition, some other science experiments such as experiments using plants and Pattern Formation during Ice Crystal Growth are under preparation.
*Small Satellite Deployment was held on Nov. 19 and 20.

I. Safety, security and disaster prevention
II. Space science frontier
III. Education, promotion, and international cooperation
I. Safety, security and disaster prevention
- GPM core observatory revealed at NASA GSFC
On Nov. 15 (Fri.), the Global Precipitation Measurement (GPM) mission core observatory will be revealed to the media at the NASA Goddard Space Flight Center (GSFC.) The GPM project is expected to further improve weather forecast accuracy and to contribute to disaster monitoring by observing global precipitation. It will surely be useful for our country.
The GPM core observatory is equipped with Dual-frequency Precipitation Radar (DPR,) which was developed by JAXA and the National Institute of Information and Communications Technology (NICT.) The DPR will enable observations of precipitation with high accuracy.
For revealing the GPM core observatory, JAXA's GPM/DPR project manager will also go to GSFC to answer questions at the interview.
The GPM core observatory will be transported to Japan after being revealed in the U.S. to be launched from Tanegashima.
II. Space science frontier
- Observation achievements by Suzaku
Observations by the X-ray Astronomy Satellite "Suzaku," confirmed that there was a period about 10 billion years ago when heavy elements including iron were spread throughout the universe. This achievement was published in the magazine "Nature" issued on Oct. 31, 2013. I believe this is a significant space science research result.

- HISAKI's current status
Inspection of the Spectroscopic Planet Observatory for Recognition of Interaction of Atmosphere "HISAKI" is smoothly going on. Please wait for data acquisition for a while.

- Epsilon awarded Good Design Award Gold Award
The Epsilon Launch Vehicle received the Good Design Award Gold Award following the Kibo, which also won the same award in 2010.
III. Education, promotion, and international cooperation
- 20th Asia-Pacific Regional Space Agency Forum (APRSAF-20)
The 20th Asia-Pacific Regional Space Agency Forum will be held between Dec. 3 and 6 in Hanoi, Vietnam. Under a theme for the Forum of "Values from space: 20 Years of Asia-Pacific Experiences," participants will study how to make good use of various experiences and achievements in the space field in the Asia-pacific region in this 20 years. I plan to join the forum.