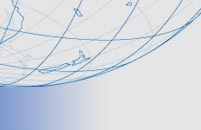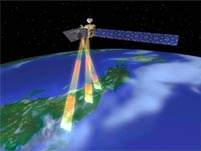 PRISM, the Panchromatic Remote-sensing Instrument for Stereo Mapping, will obtain terrain data on ground surface, including elevation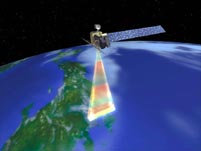 AVNIR-2, the Advanced Visible and Near Infrared Radiometer type-2, will monitor land coverage and land-use classification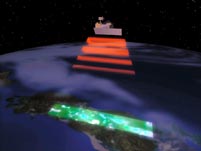 PALSAR, the Phased Array type-L band Synthetic Aperture Radar, can observe land and ice sheets in any weather, day or night.

The Advanced Land Observing Satellite (ALOS), also known as Daichi, is at last going into space.
I have been involved in the development of this satellite for about ten years now, since the earliest stages. So many things occur to me looking back over the years. And now it's as if I were seeing my own child off into the world – I am filled with anticipation and anxiety. Unlike rockets, satellites begin their true mission after lift-off. A successful launch is only half the battle. My hope is that Daichi will help us have a safer, more secure society.


Daichi was developed for high-resolution mapping. Its observation instruments have two major characteristics.
First, there is a sensor that can make observations from three different positions simultaneously. By capturing images of the Earth's surface from directly above, diagonally in front and diagonally behind, we can measure the height of a target on the ground. Before Daichi, conventional satellites have used only one observational sensor, changing its position as necessary. Daichi, in contrast, is capable of collecting data from three different directions at once, creating stereoscopic images. What is usually hard to see with a conventional satellite, especially slopes, can be observed much more precisely.
The satellite's other distinction is that it is equipped with two types of instruments – optical sensors and radar – which can observe the same point at the same time. Daichi is the first satellite in the world to have two such different types of instruments. By combining the optical sensors, which use wavelengths of visible and near-infrared light, with radar, which functions day and night in any weather conditions, we can make much more precise observations.
When observing objects on the ground from a great distance, as satellites do, it is hard to avoid information gaps and errors. By combining optical sensors and radar, however, we will be able to reduce the percentage of errors. If the variance between satellite images and actual objects is reduced, this will be necessary less often. Daichi is a very practical satellite on this point.


Daichi is designed to operate 24 hours a day. Its solar array paddle is 22 meters long, its electricity-generating area based on the estimated amount of power needed for the satellite to stay active all day. Although land comprises only a third of the surface of the Earth, Daichi will be flying in a sun-synchronous orbit, vertically between the north and south poles, which means that the satellite will be monitoring land continuously as it flies over North and South America, for instance. Daichi circles the planet in about 100 minutes, with half the flight taking place in daytime and half in nighttime. A satellite with just an optical sensor functions only in daytime; Daichi, on the other hand, is designed to be able to work all day long, its onboard radar performing observations at night.
With non-stop, 24-hour-a-day observation, the volume of accumulated data will be enormous. In fact, Daichi's capacity will probably be the largest in the world. For Daichi to transfer this data directly to the Earth Observation Center (EOC), the window is very limited, because the transmission has to happen while the satellite is flying over the station. Instead, the data will be sent to EOC via the Data Relay Test Satellite "Kodama" (DRTS), which is in geostationary orbit. This way, Daichi can transmit one terabyte a day, as Kodama (DRTS) can communicate with it for long periods of time and also has 20 times the transmission capacity of other conventional satellites.