Of all the world's developed nations, Japan is afflicted with the greatest number of natural disasters. Our country is prone to major earthquakes, as well as typhoons, floods, tsunamis, heavy snowfall, and landslides. When a disaster strikes, it is very important to assess the damage quickly, but often transportation routes are damaged and there is no access to the area. This is when Earth-observing satellites become indispensable. JAXA's ALOS, the Advanced Land Observing Satellite, was launched in 2006, and today is contributing to disaster relief and recovery efforts in Japan and internationally. In this feature, we introduce JAXA's strategy for developing satellite applications for disaster management, and speak to specialists in the field about their expectations and suggestions.





(interviewed April 2007)

Japanese Earth observation satellites are divided into two types: land observation, and marine and atmospheric observation. Land observation satellites mainly observe land and coastal areas, monitoring disasters, assessing land utilization, and surveying natural resources. Marine and atmospheric observation satellites observe global climate and environment changes, and monitor the state of the global environment.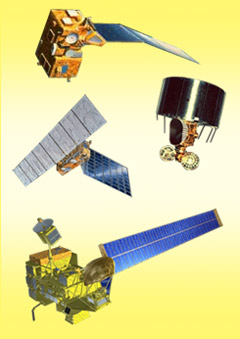 ---