Q. What are the benefits of the GEO Carbon Project?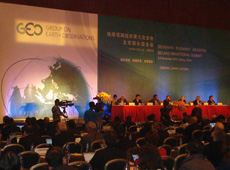 GEO ministerial summit, Beijing, November 2010
The results from the GEO project will benefit the Japanese satellite program in the future. JAXA has plans to launch satellites such as the Global Change Observation Mission (GCOM), the Global Precipitation Measurement (GPM), and the Earth Clouds, Aerosols and Radiation Explorer (EarthCARE). I think our experience and achievements with DAICHI and IBUKI will help these projects. To secure our budget, I think it is important for us to achieve positive results.
Since we are building links with other countries through GEO, I think it will be easier for us to cooperate internationally on future satellite projects. For instance, right now we have a big dilemma: what to do with the successor to IBUKI. At last year's GEO ministerial summit in Beijing, there were discussions on future plans, including satellites being developed by other organizations. So now JAXA is negotiating with NASA and the ESA to coordinate plans for future carbon observation satellites. The negotiations will continue for a while, but I think such coordination is also a result of our participation in the GEO project.
And on top of that, I think it's important, as an active member of the international community, to participate in political decisions on greenhouse gas reduction through GEO.
Q. How does JAXA want to contribute to the GEO Carbon Project in the future?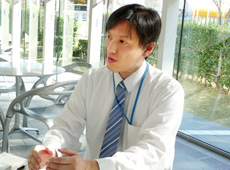 JAXA wants to continue to contribute to GEO in the future. Specifically, we would like to provide more data in the areas of disasters, climate and water. If you want people to use new data in a wide range of areas, first of all, you have to make it easy - to lower the barriers to entry. The data provider needs to provide support to the users. I think this is true for any kind of service. Unfortunately, in my personal opinion, I think JAXA's satellite data hasn't yet reached a stage where it is widely utilized. By making our Earth observation data freely available and encouraging its use, I think we can make it the international standard not just for GEO but for broader use as well.
Climate change is a big issue at the moment, so we would like to continue to perform forest monitoring and greenhouse gas observations using DAICHI and IBUKI to create positive results.