Temporary Closure of Exhibition Facility
The Katuura Tracking and Communication Station is temporarily closed due to a landslide.

Closed dates: Undecided

We are sorry for causing an inconvenience. Your understanding and cooperation are very much appreciated.

The Katsuura Tracking and Communications Station was established in Katsuura, Chiba, in February, 1968 as Katsuura radiowave tracking base of the Science and Technology Agency (STA) Space Development Headquarter, and was affiliated with the National Space Development Agency in October, 1969.

The main role of this Station is to track and control satellites. After receiving telemetry from satellites, it checks their location, altitude, and instrument functions. It also sends commands to satellites as required, in order to maintain and control them.

Apart from the 20-meter, 13-meter, 11-meters and 10-meter diameter parabolic antennas, we have a tracking and control facility, a power supply facility, and the Nonozuka collimation tower (on Nonozuka Mountain).
1-14, Hanatateyama, Haga, Katsuura-shi, Chiba 299-5213
Parabolic Antenna
(total of four antennas)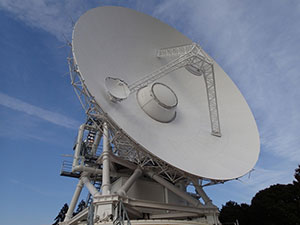 Tracking and Control Center

Katsuura Tracking Station 1
Katsuura Tracking Station 2
Katsuura Tracking Station 3 (X band downlink only)
Katsuura Tracking Station 4
Power Supply Facility
Nonozuka Collimation Tower
At the Katsuura Tracking and Communications Station, there is a tracking and control facility, power supply facility, and the Nonozuka collimation tower (on Nonozuka Mountain) in addition to the two parabolic antennas that are 13 meters and 10 meters in diameter, respectively. For visitors, we have a space development exhibit hall and panel corner.
| | |
| --- | --- |
| Phone | +81-470-77-1601 |
| Fax | +81-470-70-7001 |
| | |
| --- | --- |
| Open | 10:00 a.m. to 5:00 p.m. |
| Closed | daily. |
Free parking lot for 10 cars

For large-sized vehicles, please contact us in advance as available space is limited due to car size.

Wheel chairs and baby strollers can enter the exhibition hall.

Two rental wheel chairs are available (free of charge.)

You can not bring your own lunch. (No eating is allowed in the facility.)

No pets are allowed to enter the facility except a seeing-eye dog or a service dog.
Space Development Exhibit Hall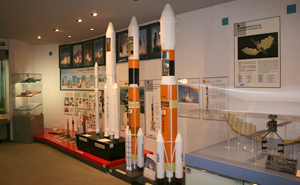 Miniature models of the H-IIB, H-IIA, H-II, J-I, Kibo and satellites, and images from weather satellites are on display. There is also a tracking and control simulation.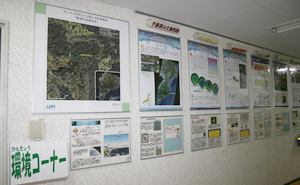 Panel displays show images of the Earth from space and have information on global warming, ozone-layer damage, and global environmental problems.