Temporary Closure of Exhibition Facility
The Uchinoura Space Center is temporarily closed to a Electrical equipment construction.

Space Science Museum
 - May 16 (Sat.) temporarily closed
 - May 28 (Thu.) temporarily closed
 - May 30 (Sat.) temporarily closed



The Uchinoura Space Center (USC) launches sounding rockets and scientific satellites and also manages tracking and data.
This space center was established in Uchinoura (now Kimotsuki), Kagoshima prefecture, in 1962 as part of the Institute of Industrial Science, University of Tokyo, when the original facility in Iwaki (now Yuri-Honjo), Akita prefecture, was closed down. In 1964, the space center became part of the Institute of Space and Aeronautical Science, University of Tokyo; in 1981 it became an independent research facility, the Kagoshima Space Center (KSC), attached to the Institute of Space and Astronautical Science (ISAS). Its name was changed to the Uchinoura Space Center (USC) when the Japan Aerospace Exploration Agency (JAXA) was formed.
From the USC, many astronomical survey satellites and planetary probes mainly for scientific purposes have been launched since Japan's first satellite, "Osumi," was launched in 1970. Also, sounding rockets, such as the S-310 and the S-510, have been launched to conduct research on the middle atmosphere and on space plasma.
Moreover, 20-meter and 30-meter antennas receive telemetry from satellites to track and control them while in the earth's orbit. The 34-meter antenna can backup the 64-meter deep-space antenna at the Usuda Deep Space Center.
Launch Control Room of M-V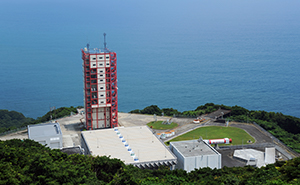 The launch facility for the Mu rocket has an assembly room, launch pad, and control room for remote control of launches.
20 meter and 34 meter antenna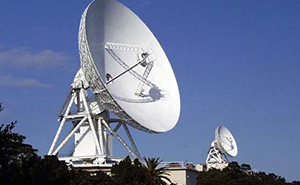 These antennas sit on the highest elevation at Uchinoura Space Center (USC). They track and receive telemetry (S band and X band) from scientific satellites.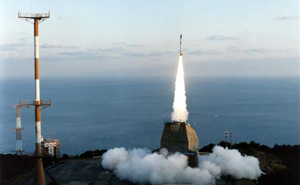 KS Center has the launch pad for the S-520, S-310, and MT-135 sounding rockets. The first Japanese satellite, "OSUMI," was launched here in 1970.
The Uchinoura Space Center has launched over 390 rockets since 1962, as well as about 30 satellites and probes since Japan's first satellite, "Osumi," was launched in 1970. There is a Space Science Reference Center on site for education about scientific satellites and the history of rockets.
| | |
| --- | --- |
| Closed | Once-in-two-months special cleaning day and launch date |
| Open | 8:30 a.m. to 4:30 p.m. |
No parking lot is available in the center but a public parking lot (free of charge) is nearby the center.

Wheel chairs and baby strollers are allowed to enter the center but not in the buildings.

You can not bring your own lunch. (No eating is allowed in the facility.)

No pets are allowed to enter the facility except a seeing-eye dog or a service dog.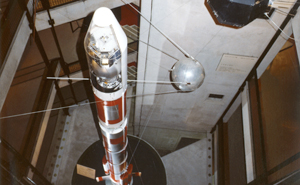 Models of rockets and satellites, scientific instruments, and the Pad Service Tower of the Mu rocket are on display.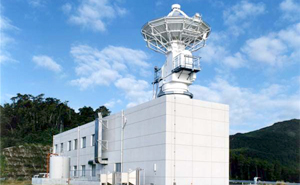 On the experiment site, only the exterior of the facilities can be viewed. The antennas and the launcher for the Mu rocket can be seen.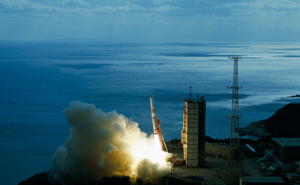 The Uchinoura Space Center (USC) launches sounding rockets and scientific satellites and manages tracking and data. An observation deck for launch experiments is open to the public. (Entry to the site will be partly restricted on launch days)