Temporary Closure of Exhibition Facility
The JAXA Sagamihara Campus Exhibition Room Closes Due to Construction

Starting September 1, 2017, the JAXA Sagamihara Campus Exhibition Room will be closed due to construction. Reopening is scheduled no sooner than January 1, 2018.

The Sagamihara Campus, with a view of the surrounding Tanzawa mountains, was established in April 1989 as the core of the former Institute of Space and Astronautical Science (ISAS).

The campus, which is quietly located about 40 kilometers away from Tokyo with beautiful views of the Tanzawa Mountains, is a center for research on the mysteries of space, such as solar activity, and also for tracing the history of the moon, planets, black holes and the galaxy.

The campus consists of the Research and Administration Building, the Space Operation's Center Building, and the Experiment Facility Building, where tests are performed for basic development and verification of onboard instruments for launch vehicles and satellites.

One of the unique features of the campus is that it plays the core role of a common application system among universities in Japan. It is a well-organized important system to gather intelligence on space science researchers working all over Japan. Thus we expect that the knowledge of those researchers is and will be utilized for planning and implementation of projects.
Space Operation Center's Building

Flight Environment Test Building

Structure and Mechanics Test Building

Experiment Facility Building
| | |
| --- | --- |
| Phone | +81-42-759-8008 |
| Fax | +81-42-759-4251 |
| | |
| --- | --- |
| Open | 9:45 a.m. to 5:30 p.m.<br/ >daily. (We may be closed without prior notice, so please call us before you come.) |
Free parking lots for a few cars (No prior reservations are accepted.)

Wheel chairs and baby strollers can enter the exhibition hall.

No pets are allowed to enter the facility.

Cafeteria: Open only weekdays from 11:30 a.m. to 4:00 p.m.
*It serves as a coffee shop between 1:30 to 4:00 p.m. thus no food is available during those hours.
Gift shop: Open only weekdays from 9:30 a.m. to 4:30 p.m.
Open everyday
(Please be aware that we may temporarily close the facility without prior notice.)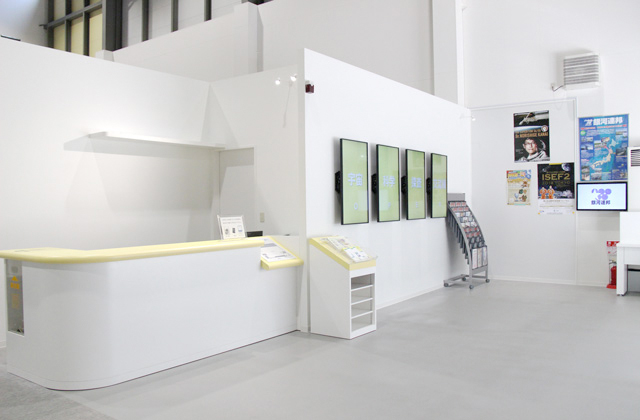 The hall exhibits historic models of space science research including a life-size model of the Asteroid Explorer "HAYABUSA."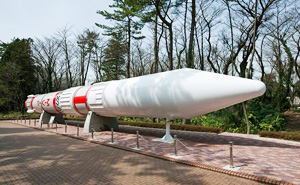 The world's largest solid propellant launch vehicle M-V Rocket (real vehicle) is displayed. Also a life-size model of the M-3SII Rocket is exhibited next to the M-V.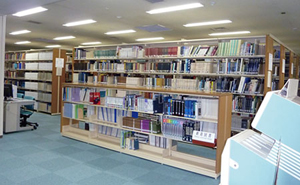 Space-related books that JAXA employees possess and think will be interesting for the general public are displayed at the Exhibition Hall.
Please feel free to have a look at them to gather information.
For more specialized books, please look in the ISAS Library between 10:00 a.m. and 12:00 p.m. and 1:00 p.m. and 5:00 p.m. on weekdays. For more details about the use of the Library books, please refer to the ISAS Library page.
Sagamihara Campus welcomes visitors. You can look around the Campus freely during the open hours.
For a guided group tour, and a visitor's tour of some usually restricted areas, please contact the Sagamihara Campus Public Affairs Office.