Exhibit hall is temporarily closed until further notice, following government's advice
The exhibit hall of the Chofu Aerospace Center is closed until further notice, following the government's declaration of a state of emergency for Tokyo and surrounding areas. Check our website and twitter (@jaxa_aero) for any updates.
The Chofu Aerospace Center serves as JAXA's major research and development base. In particular, research into aviation is the main feature that characterizes the center. As a focal point of aeronautical research and development in Japan, the center plays an important role in supporting and leading the growth of the Japanese aviation industry. The center's research and development activities also include cultivating scientific and technological foundations that underpin the advancement of aerospace technologies in general. This includes pioneering studies on space technologies.

To support diverse activities in the space and sky from behind the scenes, the Chofu Aerospace Center is equipped with large-scale and specialized test facilities, such as wind tunnels, aeroengine test facilities, research aircraft, and a supercomputer. The center is making continuous efforts in satisfying evolving demands from users, through maintaining and improving these facilities, as well as through developing testing and analysis capabilities.
Chofu Aerospace Center
Chofu Aerospace Center Aerodrome Branch
6-13-1 Osawa, Mitaka-shi, Tokyo 181-0015
6.5m×5.5m low-speed wind tunnel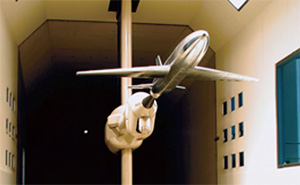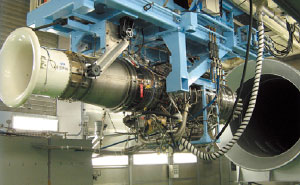 fixed-wing aircraft cockpit system "FSCAT-A"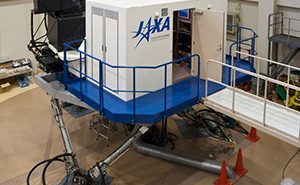 Multi-axis Vibration Evaluating System (MaVES)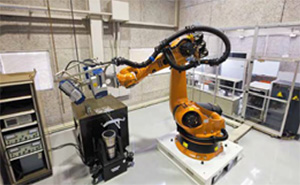 JAXA supercomputer system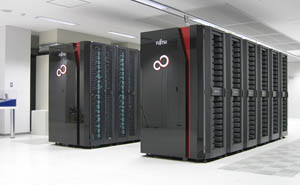 Chofu Aerospace Center consists of two premises: Headquarters with an exhibiti hall is located in Chofu city, while Aerodrome Branch is located in Mitaka city.

For access maps and detailed directions, please click one of the followings depending on your destination.
Dear visitors
The exhibit hall is temporarily closed until further notice.
At the Chofu Aerospace Center we introduce the research content of each field including aviation and space technologies, and exhibit actually used vehicles, models, and explanatory panels.
Non-Powered Experimental Airplane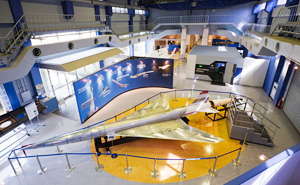 This airplane is used for experiments as part of research and development for next-generation supersonic airplane technology to measure data such as aerodynamic performance and surface pressure through its flight and gliding at a speed of Mach 2.
Future Space Transportation System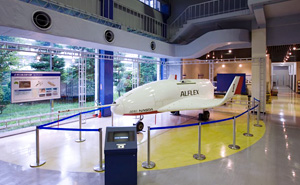 Instead of the current disposable launch vehicles, we promote research and development of reusable vehicles similar to airplanes including space planes and reusable space transportation vehicles. We exhibit models and actual vehicles used for experiments.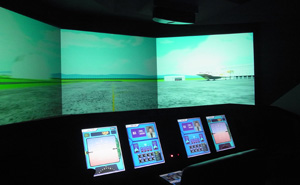 You can experience flight and piloting of a shuttle to space such as traveling to the International Space Station through horizontal flight in a space plane.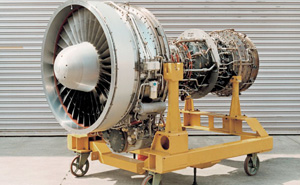 Japan's first engine that satisfied airworthiness standards. It was installed in the Short Takeoff and Landing (STOL) experiment aircraft "Asuka."
In addition to the above, you can also enjoy a facility to experience the computational fluid dynamics simulation.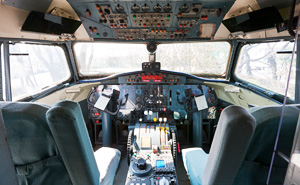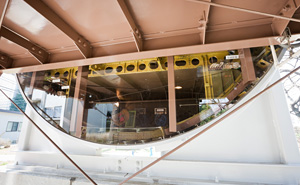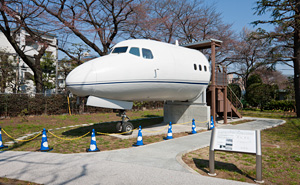 JAXA is using a cockpit of a retired YS-11 (Fuselage number YS-11-118) for our current research.
Since 1961, JAXA (former National Aerospace Laboratory) began a full-scale aircraft static strength test to carry out a fatigue test on the main wings and a repeated pressurization loading test of a fuselage, thus we have contributed to the development of the YS-11. The results of various verification tests have been useful for verifying YS-11's fatigue strength, and the airplane is still flying safely for over 50 years.
*Those who would like to take a look at the YS-11 cockpit, please call up the exhibition hall staff using the extension phone.
Guided tours remain suspended until further notice.
For visit by groups of more than 10 people, please contact us in advance.

We can arrange guided tours for group visits. Please make your reservation at least three weeks in advance.
Guided tour 1
Exhibit hall tour
- Visit exhibit hall with a guide.
- Available for the groups of between 5 and 30 people with general interests.
- The tour takes 60 to 90 minutes in total.
Guided tour 2
Facility tour
- Visit exhibit hall and one or two facilities with a guide.
- Available for the groups with in-depth interests (Technical college students and above)
- Require a minimum 5 people and no more than 20 people.
- The tour takes 90 to 120 minutes in total.
For a group visit, please contact:
+81-50-3362-2600 (From overseas, or 050-3362-2600 within Japan)