Information to Help You Plan Your Visit to Our Exhibition Facilities
Preventing the spread of coronavirus (COVID-19) To prevent the spread of coronavirus, please follow the guidelines below to help keep yourself and other visitors safe. We apologize for any inconvenience this may cause.
Click here for details.
JAXA's Tsukuba Space Center (TKSC), located in Tsukuba Science City, opened its doors in 1972. The TKSC, which sits on a 530,000 square-meter site, with beautiful natural surroundings, is a consolidated operations facility with world-class equipment and testing facilities.

JAXA performs the following among our various activities to be promoted at the TKSC to fulfil its role as a core organization for Japan's space development.

Development and operation of satellites, which are eyes from space, and analysis of acquired observation data (images).

Space environment utilization using the Japanese Experiment Module "Kibo" of the International Space Station, providing astronaut training, and promoting manned space activities.

Development of launch vehicles and other space transportation systems and technological research promotion.
| | |
| --- | --- |
| Open | 10:00 a.m. to 5:00 p.m. |
| Closed | Irregular, Year-end and New-Year holidays(December 29 to January 3), facility maintenance days ※Please check our opening days at the following website。→Opening Calender |
Visitors parking lot (up to 50 cars)

Bus parking lot(reservation required)

English audio guidance is available. You can listen to it with your smartphone or tablet.

You can go into the site* with your wheelchair or stroller.

Please refrain from bringing pets.

Smoking is allowed at a smoking area only.

Please take your trash home with you.

No food is allowed at the site*.

* The site includes the Space Dome, Planet Cube (the museum shop) and the Rocket Square.
Tours (Guided tours/Advance booking)
The Tsukuba Space Center offers a pay tour where you can tour some of Japan's largest space development facilities with a guide. The tour takes about 1 hour and 10 minutes. Please check the following website for more information. https://visit-tsukuba.jaxa.jp/tour.html
※The website is in Japanese.
If you have any quesions regarding the guided tours, please contact us by the following inquiry form.
https://tksc-spacedome.revn.jp/inquiry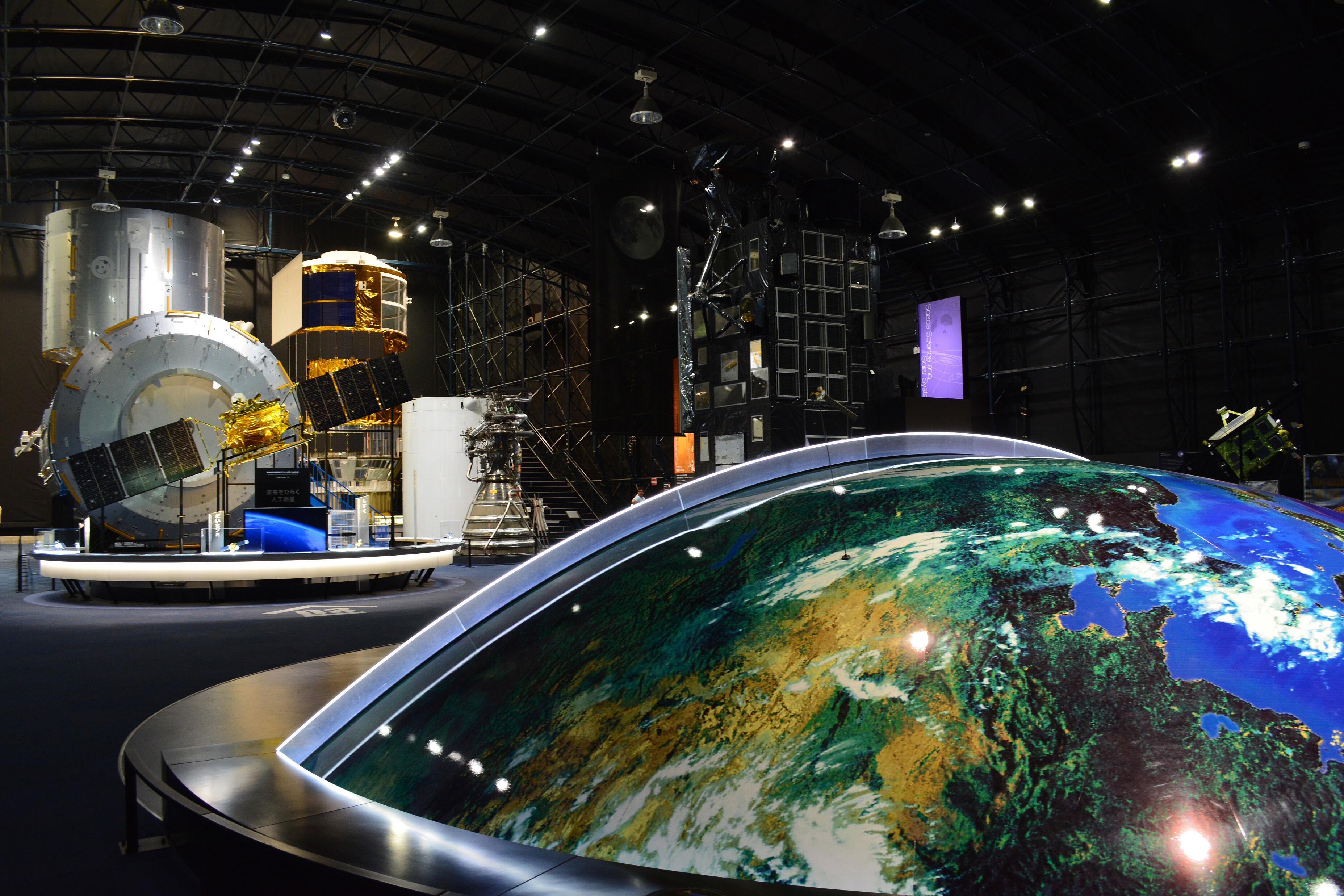 The Space Dome introduces the history of JAXA, which has promoted space development in Japan, and the current status of its efforts in each field.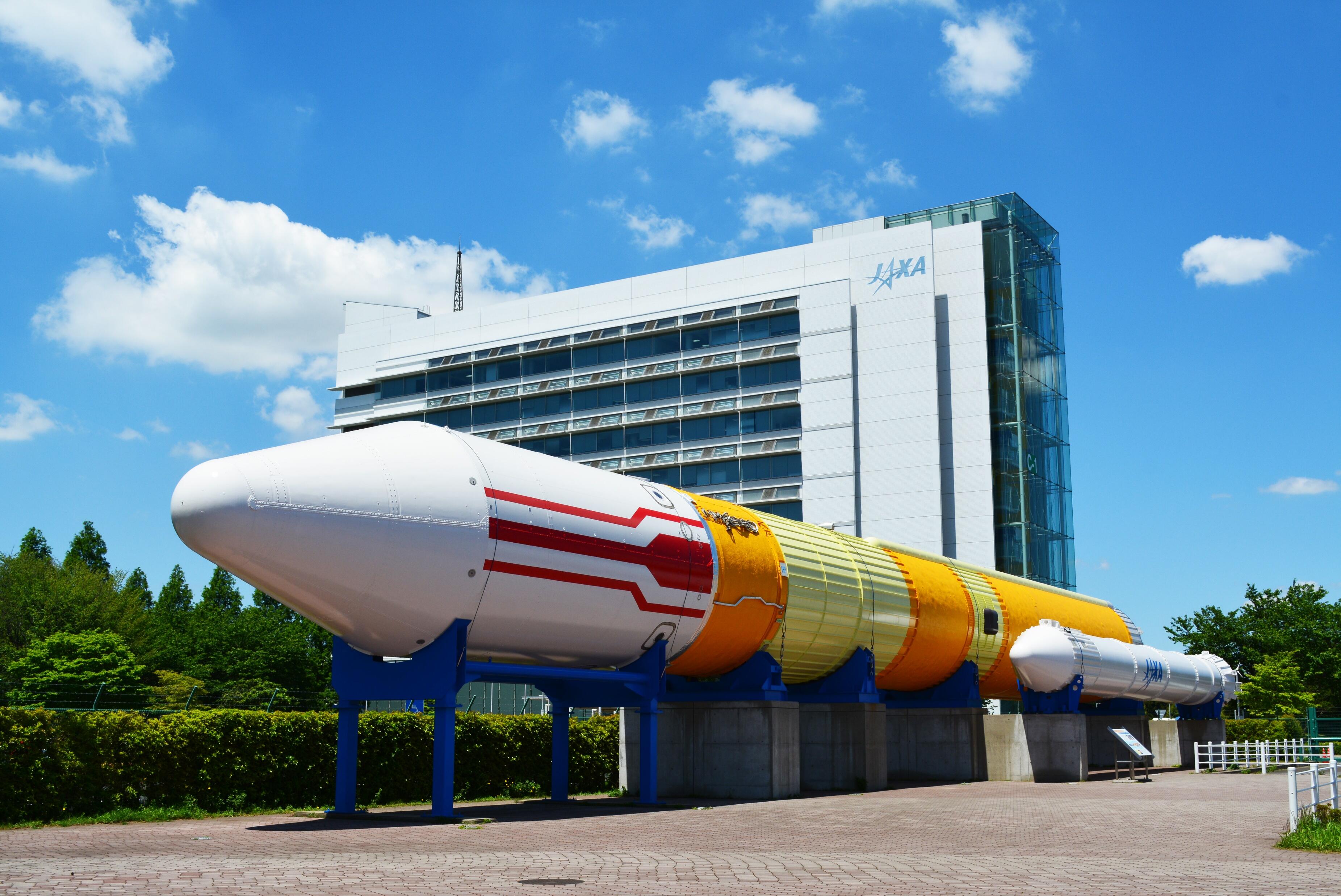 Right after entering the main gate, you will see the actual H-II rocket is on display at the Rocket Square. Please experience the power of a real rocket that is 50m long. The Rocket Square is a recommended photo spot.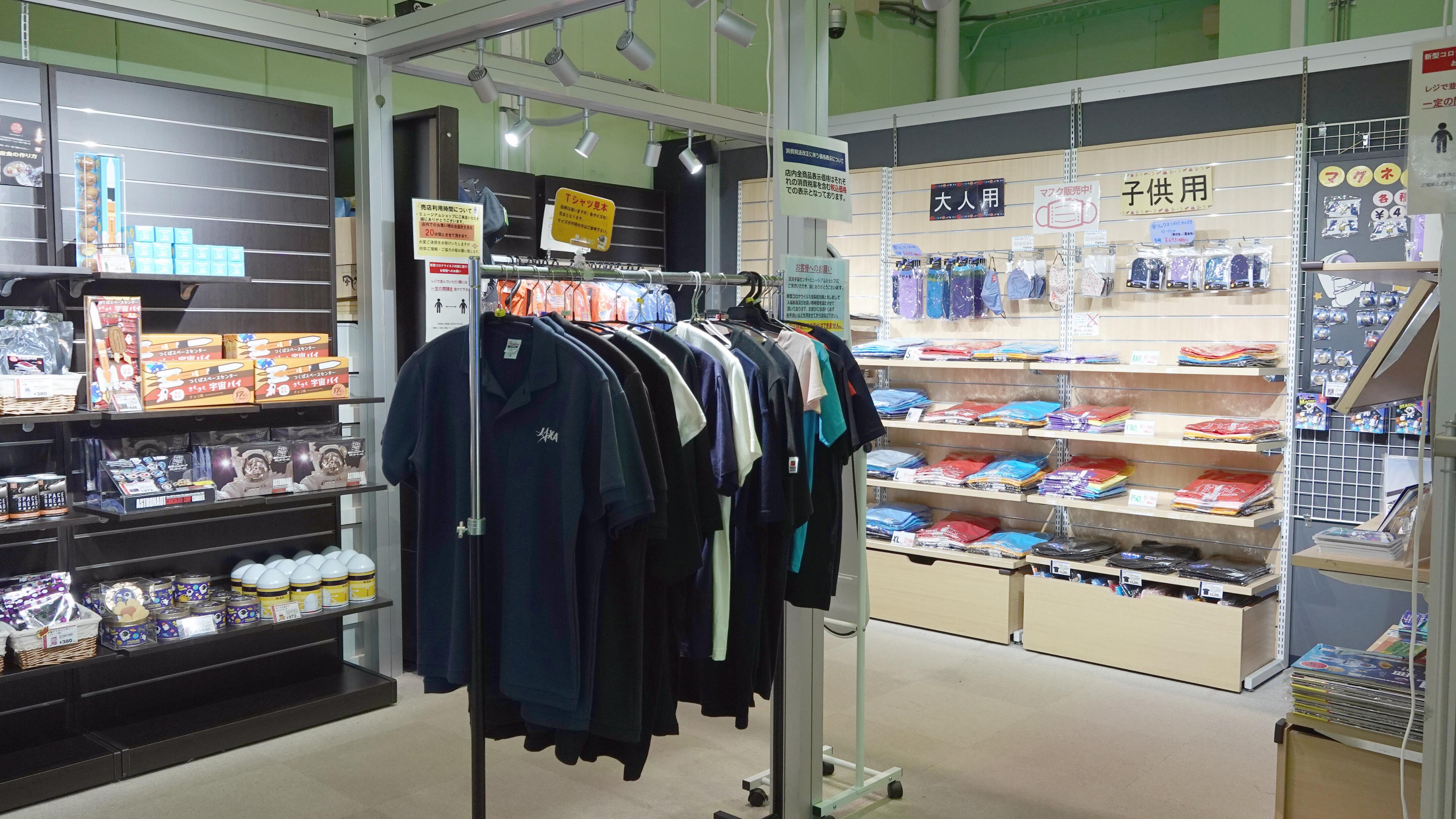 The museum shop has many JAXA goods and various items related to space. Space food and stationery are popular among them.
Tsukuba Space Center welcomes visitors. You can look around the center during the open hours.
For a guided tour, please contact us by the following inquiry form. https://tksc-spacedome.revn.jp/inquiry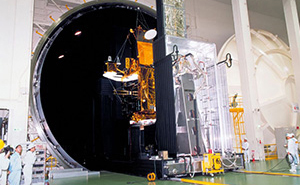 (Spacecraft Integration and Test Building)
Satellites and rockets are disassembled, and their parts and systems are tested to ensure their endurance in a vacuum and in the thermal environment of space.
Large Scale Vibration Test Facility (Spacecraft Integration and Test Building)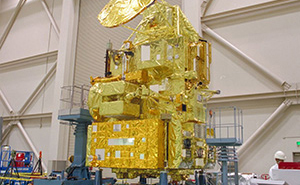 In this building, satellites or launch vehicles undergo vibration tests by separating them into each unit or system.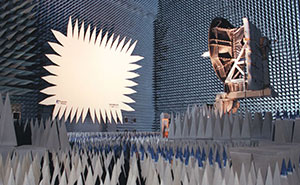 This facility is used to evaluate the conduct radiowave performance of spacecraft, properties tests of antennas and radiowave sensors, and measure their radiowave characteristics.
Aerospace Information Reference Center (Tsukuba Library)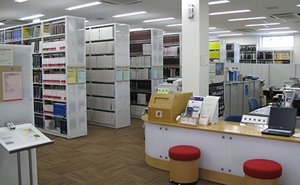 The library at the JAXA Tsukuba Space Center is a special library for the space field. Everyone is welcome there. Please contact us before you visit the library.
| | |
| --- | --- |
| Open | 9:30 - 17:45 |
| Closed | Saturday, Sunday, national holidays |