JAXA Philosophy / Code of Conduct
In order to realize our vision, plans, and projects, the following are JAXA's philosophy and management policies, as well as the code of conduct for JAXA.
JAXA's philosophy consists of the following two definitions.
| | |
| --- | --- |
| Management philosophy | To define JAXA's raison d'etre and mission |
| Code of conduct | To define basic attitude and mental preparedness of each employee to attain the management philosophy |
We will realize a safe and affluent society using space and the sky.
With broad wisdom we will create fruitful results of the leading technological developments and deliver this to human society.
Joy of people
We will bring joy and wonder to people through the evolution of everyday life in human society.
Aspiration for creation
We will always set our aspirations high and keep a creative mind to overcome difficulties.
Responsibility and pride
We will sincerely act with responsibility and pride to meet the confidence and expectation of society.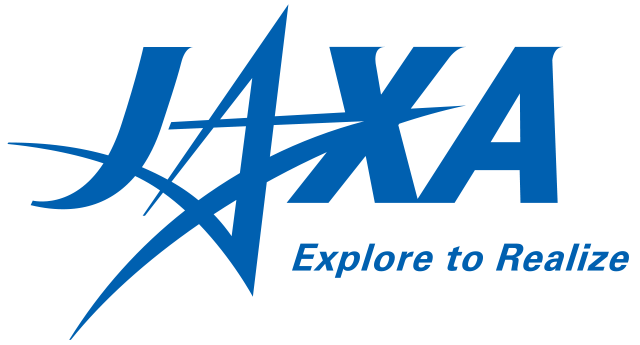 In 2013, to commemorate the 10th anniversary of its founding, JAXA created the corporate slogan, "Explore to Realize," which reflects its management philosophy of utilizing space and the sky to achieve a safe and affluent society.
The new corporate slogan "Explorer to Realize" was made of two important words for JAXA. "Explore" indicates the original point of our activities and is also part of our agency's name, while "Realize" expresses our philosophy of becoming an agency of realizing a safe and affluent society.
Corporate Logo / JAXA English Name
Corporate Logo (JAXA Logo)
In the JAXA logo, "A" for "Aerospace" is designed as a "star" to be a motif as well as an accent for the logo design. The brightness of stars symbolizes "hope" "pride" and "spirit of mission", as well as a "guidepost" to indicate our way. The logo represents JAXA's desire to be a star for Japan, and ultimately for humanity, and to keep shining radiantly.
Figuratively, the dynamic curve lines of the star portray our "lively energy" while its sharp straight line toward the right depicts the "future" and "speed".
Based on the fact that the three organizations (NASDA, ISAS and NAL) had played their unique role in their respective areas prior to their merger into JAXA, the new integrated space agency was expected to bring about a synergetic effect, or the idea of multiplication, by stimulating and competing with each other. In addition, the areas of "space" and "aviation" are two major regions for us to cover. The above ideas are expressed by one word, "Aerospace."

Concerning our project areas, we hold an "all in one" function from basic research to development. The word "Exploration" indicates the above function. Our ultimate goal is to contribute to all kinds of activities on Earth, not only for the Japanese, but also for people throughout the world through research and development, and that is a reason for us to fly into the sky and aim for space. Therefore, our activities are challenges to "space" and the "sky" that are areas that still hold many mysteries. In other words, our activities are "Exploration" to explore limitless possibilities.
JAXA would like to explore the future for economic development, improvement of the quality of life, and safety and security for Japan, and furthermore, for sustainable development of mankind, expanding knowledge, as well as to explore new fields.