JAXA&YOU
JAXA&YOU is a series started by two JAXA interns in the summer of 2016 to showcase both the accomplishments of individual employees of JAXA and to introduce the ways that JAXA supports and is connected to our life on Earth.
A sub-series of JAXA&YOU, "The Women of JAXA" includes video interviews and articles particularly showcasing some of the contributions that the women who work at JAXA have made to the space community.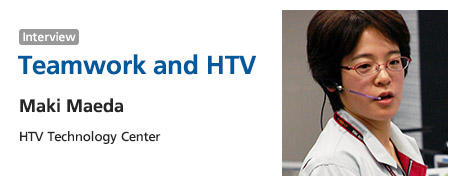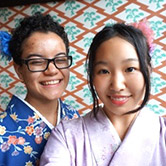 Miranda Feliciano Tyson (left) is a rising Junior at Harvard College in Massachusetts, USA, concentrating in East Asian Studies with a focus on social issues in Japan. Originally from New York City, she spends her free time delving into international affairs and humanity's space-oriented enterprises. She originally became interested in the intersection of international affairs and space when watching Star Trek: The Original Series, which featured an array of diplomatic adventures in a space context.

Fumika Miyamoto (right) was born and raised in Nagasaki, Japan. She attends Denison University in Ohio, USA, and is doing a double major in International Studies and Environmental Studies. She is interested in space's potential for fostering international relationships. Fumika's favorite space-related publication is Space Brothers, a comic that was later turned into both an animated TV-show and a live-action movie in Japan.

During the summer of 2016, Miranda and Fumika interned at JAXA's Tokyo Office's Public Affairs Department, during which they conducted interviews with JAXA's employees.