We welcome your support message for the Epsilon-3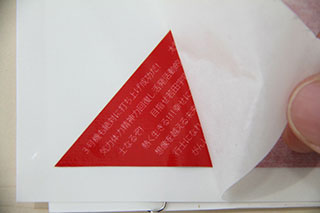 JAXA is inviting all to write notes to cheer on the project members and the mission of Epsilon-3, to be launched this fiscal year.
The notes sent to JAXA will be printed as part of the decal (sticker) attached to the body of the launch vehicle. JAXA appreciates the positive participation by many.
Application Deadline: 5 pm (JST), August 7, 2017
*The deadline has been changed.
How to send notes:Type in notes in the comment column below, then click "post".
Size: Due to space constraints, notes should be less than 40 letters.
Note: Your notes may not be posted depending on the content.
Thank you for your understanding.