The Universidad del Valle de Guatemala handed over Guatemala's first satellite to JAXA for deployment Under UNOOSA-JAXA KiboCUBE Programme
Japan Aerospace Exploration Agency (JAXA)
United Nations Office for Outer Space Affairs (UNOOSA)


 On December 3, 2019, at the JAXA Tsukuba Space Center, the team from the Universidad del Valle de Guatemala handed over to JAXA their KiboCUBE CubeSat, Quetzal-1 developed by the team. Quetzal-1 is the winner in the second round of the KiboCUBE Programme(*) between the United Nations Office for Outer Space Affairs (UNOOSA) and JAXA to be deployed from Kibo, the Japanese Experiment Module of the International Space Station (ISS). Preparation is underway for its deployment targeted next spring.
 In September 2017, Quetzal-1 was selected jointly by UNOOSA and JAXA in the second round of the KiboCUBE Programme, and is the first satellite to be developed and operated by Guatemala. JAXA and UNOOSA look forward to contributing to advancing the space technology of Guatemala through the KiboCUBE Programme.
December 3, 2019: Hand over to JAXA (complete)

Around March, 2020: Launch to the ISS

Spring of 2020: Deployment from Kibo
(*) KiboCUBE is the capacity-building initiative that UNOOSA and JAXA launched in September 2015. Both organizations cooperate in offering opportunities to deploy CubeSats from the Kibo module. This dedicated collaboration is aiming to improve space technology in developing countries of the United Nations member states.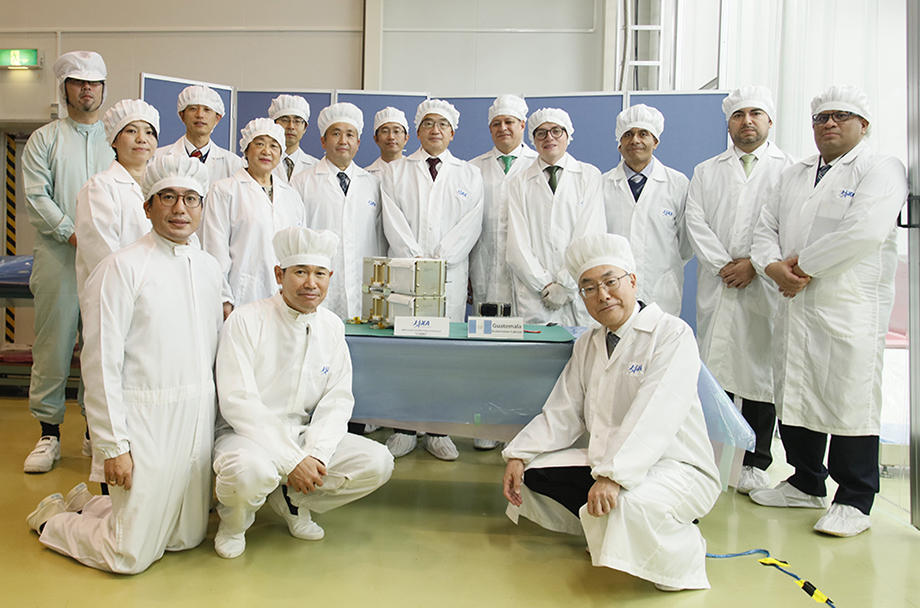 Handover of second KiboCUBE CubeSat developed by
the team from the Universidad del Valle de Guatemala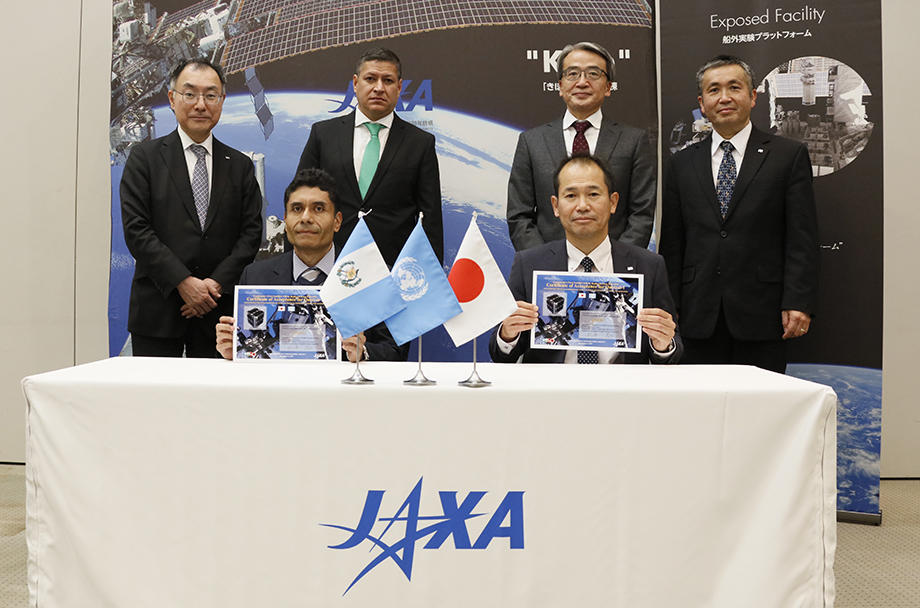 Officials from Guatemala receiving
the handover acknowledgement from JAXA Officials
[Reference] Related Press Release