Japan Aerospace Exploration Agency (JAXA) and
Alouette Technology Develop Onboard
Image Processor for Synthetic Aperture Radar (SAR) Data
Japan Aerospace Exploration Agency (JAXA)
Alouette Technology Inc.

JAXA and Alouette Technology Inc. (Alouette) have successfully developed an onboard image processor for synthetic aperture radar (SAR) data.
JAXA and Alouette have redesigned a SAR processing algorithm to make firmware for field-programmable gate arrays (FPGAs), which are capable of high-speed computing onboard SAR satellites. This makes it possible to process SAR data into images near real-time in-orbit and reduce downlink data volume. This technology is expected to be applied to maritime observations and tracking of vessels, both of which are becoming increasingly important.
The current land observation SAR satellites are designed to mainly observe land areas due to limitation of data recorder and downlink volume. To observe maritime areas in addition to land areas is a technical challenge for the land observation SAR satellites. For maritime missions such as detecting artificial structures or tracking vessels, the onboard SAR image processor is expected to reduce recording and downlink data in-orbit by making the earth image from observed SAR data and detecting artificial structures with AI technologies. The technology is also expected to expand the application range of small SAR satellites by removing the limitation of storage and downlink volume.
Moving forward, Alouette will pursue commercialization of the onboard SAR image processor for use as a component for small satellites, while JAXA will explore the possibility of implementing the technology on large satellites.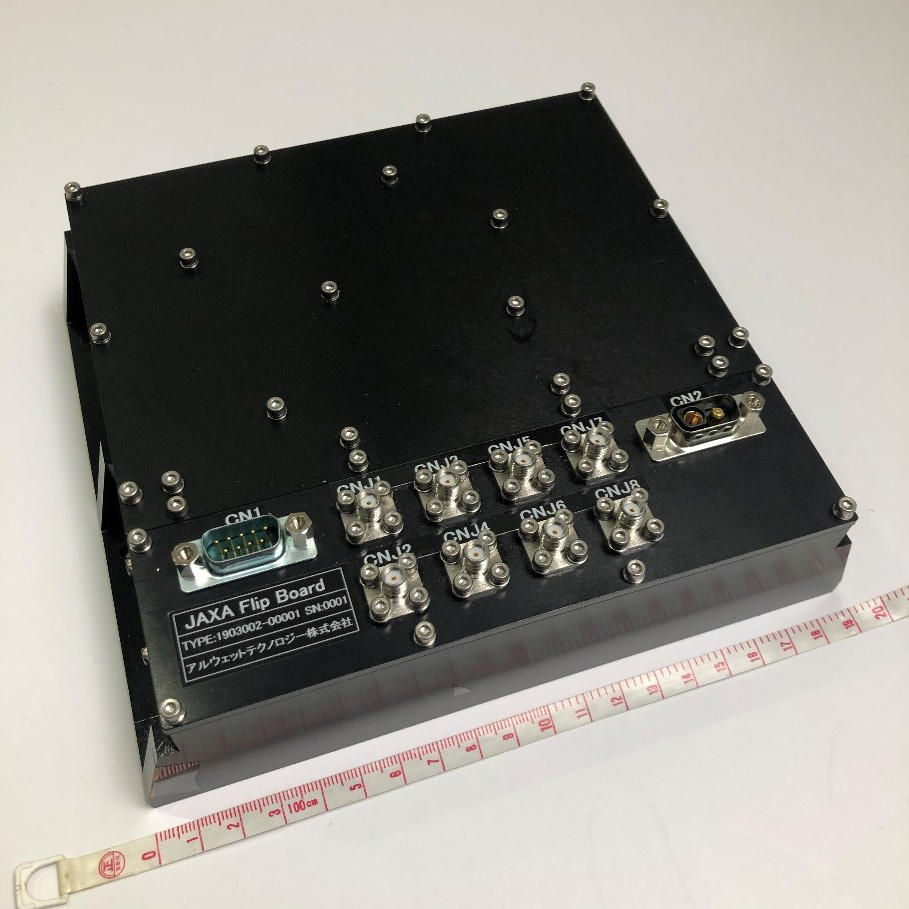 Onboard image processor for SAR data
©JAXA/Alouette Technology Inc.