| | |
| --- | --- |
| | A guided tour is available for launch operation related facilities at the Tanegashima Space Center, which is the largest rocket launch facility in Japan. Please visit our facilities that support launch operations while enjoying the view from the Tanegashima Space Center, regarded as the most beautiful launch site in the world. |
For a guided facility tour
In principle, advanced bookings are required for a guided facility tour.Please call our facility tour desk at the Tanegashima Space Center (Tel: 0997-26-9244) when you decide your visit date and tour course (morning or afternoon course).
*

Bookings are on a first-come, first-served basis, so call us to check availability first.
You may be able to join a tour by contacting us on the day if there are any vacancies.
In such cases, please make sure that you make the reservation at least 30 minutes prior to the tour starting.
| | |
| --- | --- |
| * | In the case of a tour reservation from travel agencies, please submit a list of participants and other required documents. We can accept reservations only if the planned tour day is within one month from the day of making the reservation. |
| * | We do not accept reservations during the Golden Week in May, and for the months of July and August. |
| * | We do not accept reservations on a scheduled rocket launch day and during reserved days for launch delays. (We can start accepting a reservation after completing the launch.) |
| * | Should you have any questions, please contact the person in charge of the tour (0997-26-9244, or +81-997-26-9244 from overseas.) |
Guided Facility Tour Schedule
Tours are available everyday except the following closed days.
We may cancel our tours or change the course due to operations at the Tanegashima Space Center such as rocket launches and firing tests.
Closed

Every Monday
(or the following Tuesday if Monday is a national holiday),
Between December 29 and January 1.
11:00 to 12:15

13:30 to 14:45

15:30 to 16:45
Rendezvous location for tours
Space Museum
(Tour time does not include time to look around the Space Museum.)
1. First Rocket Assembly Building (Osaki office 1) (H-II Launch Vehicle Flight #7 actual flight vehicle)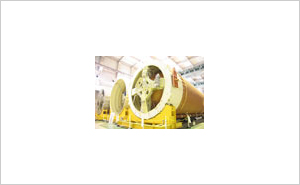 2. Yoshinobu Launch Complex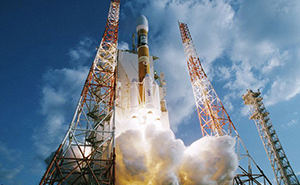 (You can take a look at the launch pads from the bus without getting off.)
3. Range Control Center (RCC)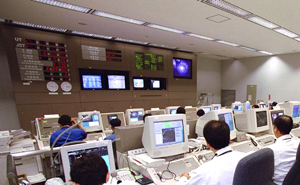 When joining a tour, please keep the following inmind
Please follow the guide's instructions.

Please do not enter the "keep out" zones.

Please be careful not to damage any displays at the Space Museum.

Rental baby cars and wheel chairs are available at the Space Museum. Feel free to ask for them at the information counter.

We have a museum shop at the Space Museum. Please stop by.

Please note that we are not liable for any accidents that occur within the site unless they are caused by us.