JAXA Venture, operated by the Business Development and Industrial Relations Department, is a system that approves and give assistance to companies that are being started by JAXA's staff using JAXA's intellectual properties and know-how. Six JAXA start-ups have been launched so far as of September 2019, including a company that develops and sells consumer-use computers by utilizing the design verification know-how of computers for space, and a company that provides energy management solutions by using JAXA's licensed technologies.
One of such company is Tenchijin, Inc., which was founded in May 2019 headed by JAXA's employee, Yasutoshi Hyakusoku, after winning triple awards in 2018 at the space-based business idea contest called S-Booster hosted by the Cabinet Office, Government of Japan. This company currently has nine members. Hyakusoku is the only member from JAXA, with the others coming from diverse fields of expertise, including a former employee of Microsoft, former member of an overseas advertisement company, and a software engineer living in Silicon Valley. What they provide is a land evaluation service that utilizes satellite data. The company proposes optimal areas and locations for the needs of their client, in accordance to what the client wishes to produce or what purpose they wish to fulfill, such as to create agricultural fields or to set up solar panels. Their proposals are developed based on precipitation and climate data acquired from Earth observation satellites, in addition to using three-dimensional geographical data. However, instead of simply handing over the satellite data to their clients, they use their uniquely developed and licensed technology known as the land evaluation engine to combine the satellite data with other data, such as information on soil or the occupancy of agricultural land, to deliver comprehensive judgement and proposals on the optimal site.
One example, which was also selected as the Cabinet Office's "space utilization model verification project," is the "project to discover potential major production sites for kiwifruit" that is being conducted in partnership with Zespri Fresh Produce (Japan) K.K.. The goal is to discover "new major production sites in Japan" for the kiwifruit by using their land evaluation engine to learn from and analyze the locations where the fruit is being successfully harvested.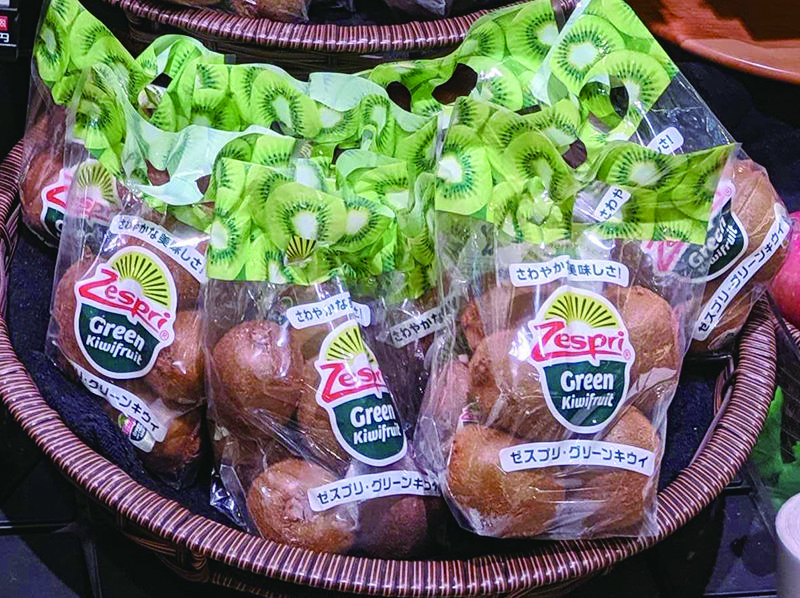 "Zespri informed us that they wish to expand their production sites in Japan, but that it is extremely difficult for them to search for land in a country where they do not have familiarity with the climate or the feel of the land. For Zespri, which mainly harvests their fruit in New Zealand, it would be a challenge for them to expand their production sites in Japan, which is located in the northern hemisphere. We wish to help them resolve this issue by working together with them."
Hyakusoku also continued as follows, noting that with startups, what you need is speed in order to be competitive.
"Instead of defining roles and accumulating individual output, we conduct agile development that draws in the involvement of our customers, with everyone working together as one in a mobile and flexible manner. Through my experience with various projects, I have felt that land evaluation using satellite data is a service that can be marketed throughout the world. Our members include those that have a strong knowledge of the North American and Asian regions, so we would like to take on the challenge of working in those areas, too."
Through JAXA Venture, the technologies and know-how that JAXA has nurtured is spreading to various regions and industries throughout the world.