Unmanned Aircraft Systems (UAS), or drones, are being used to spray pesticides, shoot aerial photos, take measurements and other purposes. Their usage is expected to expand further into various areas that include logistics, security and disaster response. To develop a UAS traffic management system for safe flight of drones by multiple operators in the same airspace, the Ministry of Economy, Trade and Industry (METI) and the New Energy and Industrial Technology Development Organization (NEDO) are conducting a project named "Drones and Robots for Ecologically Sustainable Societies (DRESS)" with private companies and research institutions, including JAXA. In the DRESS project, JAXA is responsible for the overall design of the UAS Traffic Management (UTM) system, as well as for developing a UTM simulator in which traffic management of numerous UAS can be simulated. HARADA Kenya, who is responsible for this research and development at JAXA, says, "the purpose of this project is to establish a safe and efficient traffic management system for UAS operators who share the same airspace at low altitude." Currently, most UAS are being flown within visual line of sight by the operator or the assistant. The newly developed UTM will help enable multiple UAS to fly more freely beyond the visual line of sight within the same airspace.
An interconnection test of the UAS traffic management system was successfully conducted on October 23 and 24, 2019 at the Fukushima Robot Test Field in Minami-Soma City of Fukushima Prefecture. At the test, 29 UAS operators connected to the developed UTM system and flew a total of 46 drones in a shared airspace of one square kilometers, completing a total 146 flights within one hour. During the test, the UAS operators used the UTM system to obtain information about the geography, climate, and airspace (flight restricted areas, etc.). The operators also shared information on their flight plan (planned flight route or area) and real-time flight status (actual location, altitude and speed of UAS) via the UTM system. With this test, JAXA examined the operational concept of this UTM system that has been designed so far, and also connected a part of the UTM simulator to the UTM system to verify the methods and procedures for avoiding mid-air collisions when a drone suddenly changes its flight route and approaches the proximity of other drones.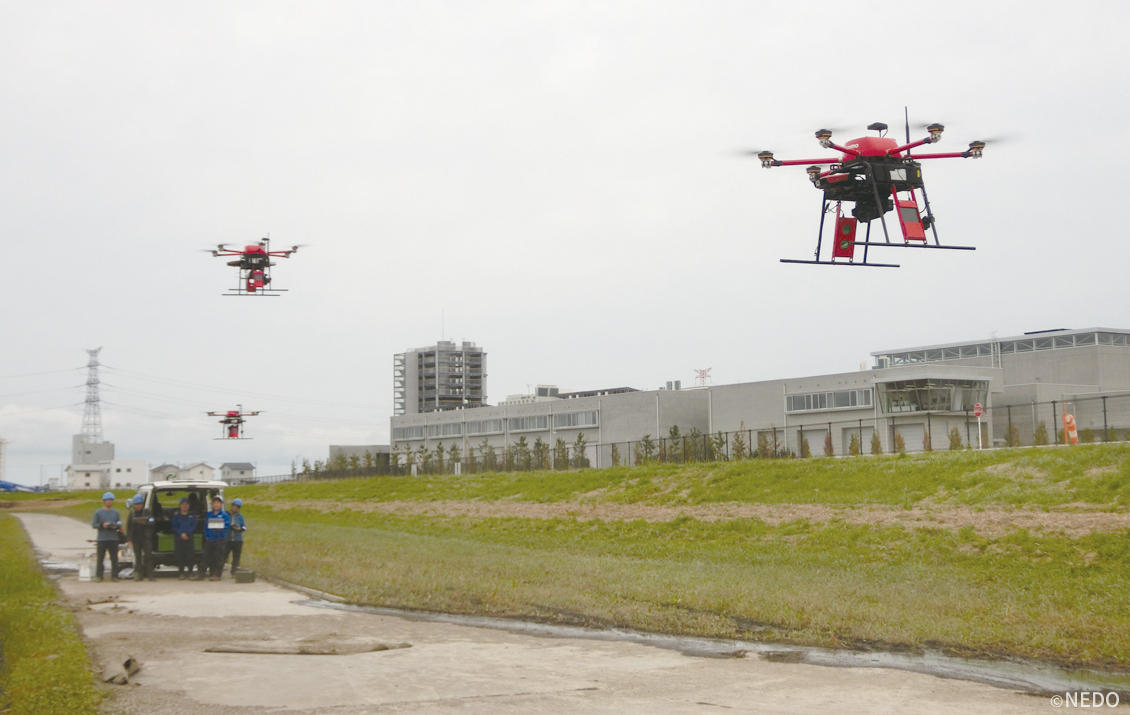 For the future, HARADA says, "We will use the results of this interconnection test and the UTM simulation evaluation in order to substantiate the operational concept of this system." He continues, "starting this fiscal year, new research and development began for supplementing this UTM system. JAXA will also participate in these new efforts, while also supporting efforts toward its social implementation."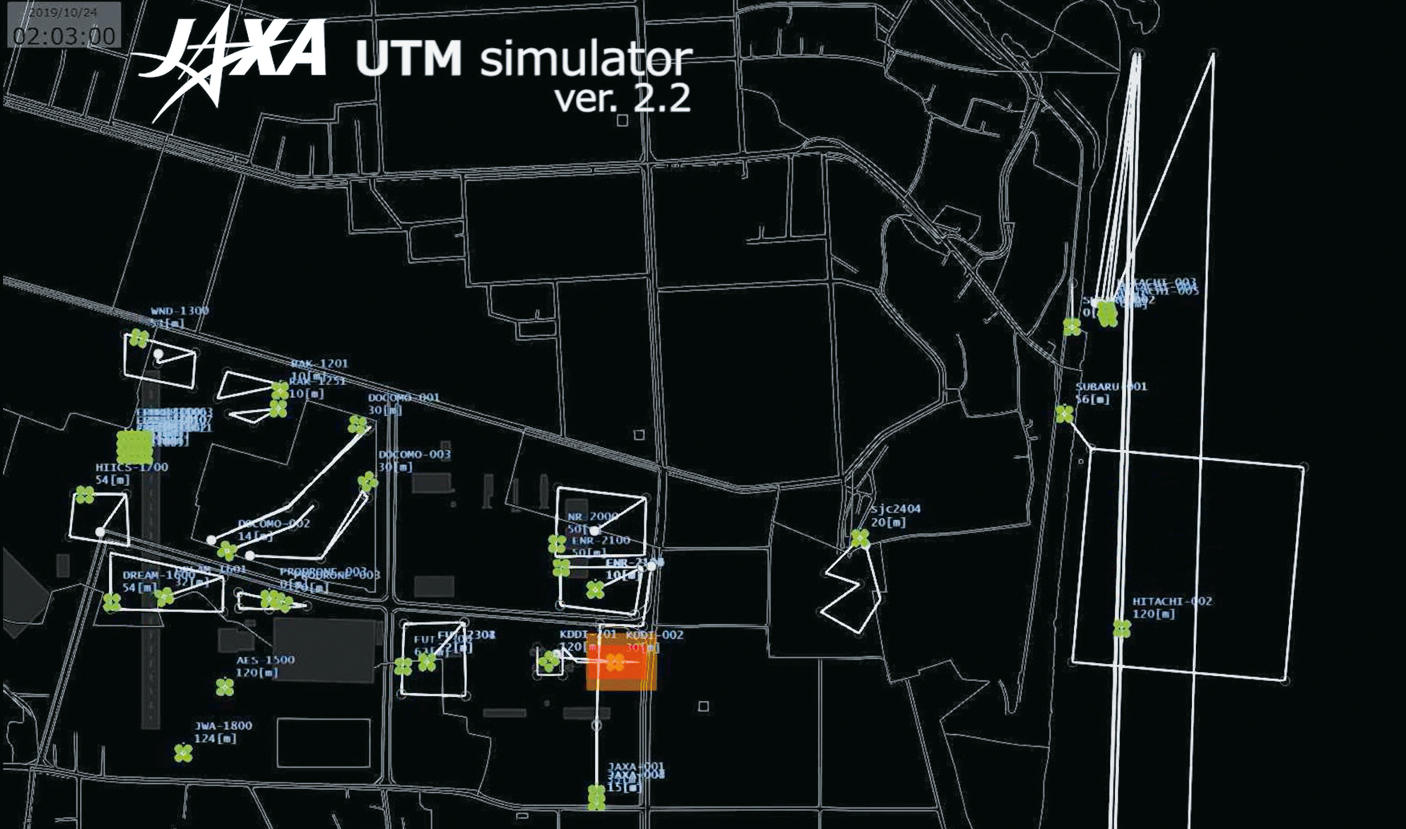 "The scope for UAS applications will expand further once our traffic management system implemented for safe flight of multiple UASs in the same airspace. UAS will eventually become an infrastructure that supports those living on islands and mountainous regions. Meanwhile, in the cities, drones will surely be used as a type of mobility serving as a means of logistical and human transportation. We can also expect to see drones being used to help save people's lives in times of disaster. Through our efforts in this development, I hope to bring to reality such a future that is being imagined by everyone, as soon as possible."
For information on research and development regarding the UAS traffic management system: