Aeronautical Technology Directorate
Transforming Information Sharing for Disaster Response with D-NET
Flight Demonstration of Helicopter-to-Drone Communication via D-NET
With helicopters and drones from various agencies flying past each other over disaster sites, smooth information sharing that transcends organizational barriers is required. D-NET, a system being developed by the Aeronautical Technology Directorate, will prove of great service in this regard. Replacing conventional voice radio communications from helicopters to ground locations with satellite communications will enable communication regardless of location and make it easier to collect and use data. It will also contribute to centralized management of information previously passed back and forth among agencies in a haphazard fashion. The system will thus allow helicopters engaged in rescue operations to promptly verify and be aware of each other's positions and flight directions and carry out their tasks more smoothly.
Although D-NET has already been employed at disaster sites, R&D is still ongoing and new functions and capabilities have been added. A demonstration test conducted in October 2020 demonstrated and verified one of these new functions, namely helicopter-to-drone linkup. KOBAYASHI Keiji, involved in this research from its very start, talked about the goal of the test: "The test was designed to confirm D-NET system's effectiveness in linking different types of operation management systems, which allow pilots and operators of a helicopter at a disaster scene to communicate with drone operators and, if necessary, request that the drone vacates the area and waits on stand-by." In the flight test scenario, a drone located an evacuee while flying a road reconnaissance mission and a helicopter had to enter the same airspace to perform rescue of the evacuee located.
This test was conducted as part of a disaster drill in Ehime Prefecture. Both the helicopter and the drone were not flown by JAXA. Instead, an Ehime Prefecture Disaster Prevention Air Corps helicopter and a drone used for dealing with nuclear disasters were utilized, so personnel who would actually be using the D-NET system in the field were able to check whether it functioned properly and provide feedback.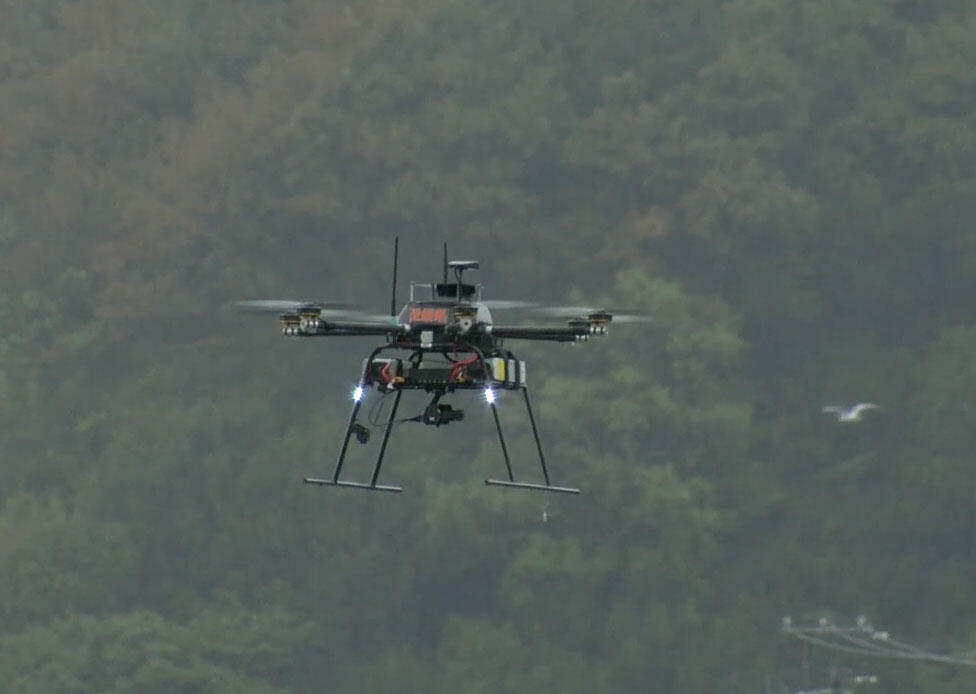 "D-NET's onboard mission support tool, consisting of an antenna, satellite transmission device and a tablet, is placed onboard the helicopter. The crew can confirm both the location of the helicopter itself and the location of the drone. If the drone is in your intended flight path, you can use the tablet to issue and transmit a request for the drone to temporarily vacate the area."
The demonstration test confirmed the effectiveness of the linkup function, and consideration will now be given to putting it into actual service. D-NET will significantly transform information sharing in disaster response, so wider use of the system is anticipated.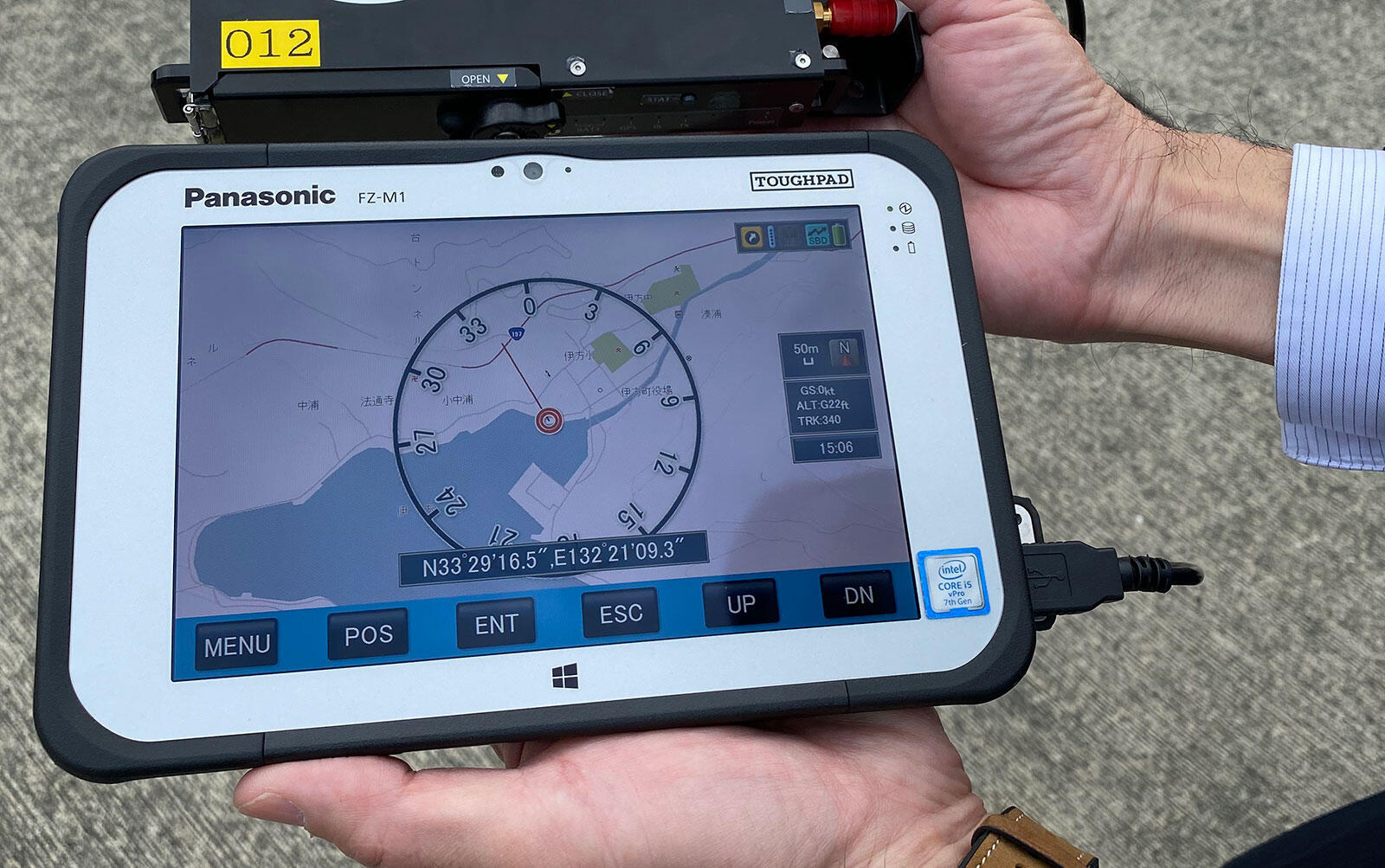 Profile
KOBAYASHI Keiji, ph. D

Disaster Relief Aircraft Technology Team
Next Generation Aeronautical Innovation Hub Center
Aeronautical Technology Directorate
All the images are copyrighted ©JAXA unless otherwise noticed.