Looking to Ensure Safe and Efficient Flights
World's First Technology
for Predicting Hazardous Areas
for Aircraft Lightning Strikes
The Aeronautical Technology Directorate is conducting research and development on "WEATHER-Eye (Weather-Endurance Aircraft Technology to Hold, Evade and Recover by Eye)" to improve aviation safety. One focus of this R&D is "lightning risk prediction technology," the world's first technology designed to detect weather conditions in which aircraft is likely to receive lightning strikes.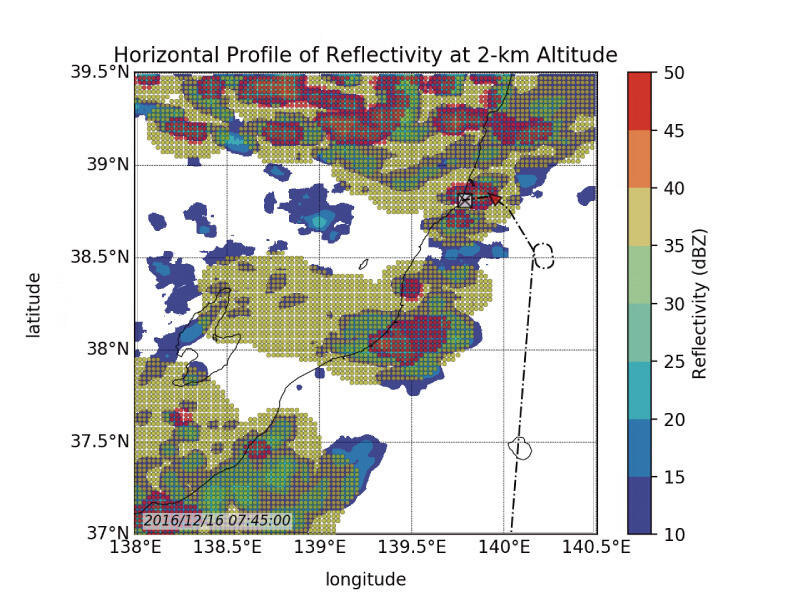 YOSHIKAWA Eiichi, who developed the concept, pointed out, "It is estimated that hundreds of aircraft are hit by lightning every year in Japan alone."
"Aircraft themselves are designed to be protected against lightning, so it is unlikely that a lightning strike would lead to a serious accident. Nevertheless, passengers find the sound of thunder and the flash of lightning stressful, and post-landing inspections and repairs can cause delays and cancellations in following flights. We believe that this technology can reduce these problems and better help pilots to make tactical decision for avoiding aircraft lightning strikes, ensuring safe and efficient aircraft operations."
Efforts are also underway to put the technology to practical use. In joint research with MTI Ltd., for example, this technology has been incorporated into the ARVI aviation weather system developed by MTI, and the pilots from All Nippon Airways Co., Ltd. (ANA) and Spring Airlines Japan Co., Ltd., whom were asked to use it have verified its effectiveness.
"The comments we received showed that the pilots appreciated having another new option for avoiding lightning strikes, believed it would reduce cancellations and enable more stable flight operations, and recommended that lightning hazards be indicated for more narrowly-focused areas."
On future plans, YOSHIKAWA said, "The first thing is to collect information on numerous lightning strikes, thoroughly analyze these and then verify the effectiveness of the technology." The Aeronautical Technology Directorate will continue researching and applying this technology to make it available for practical use.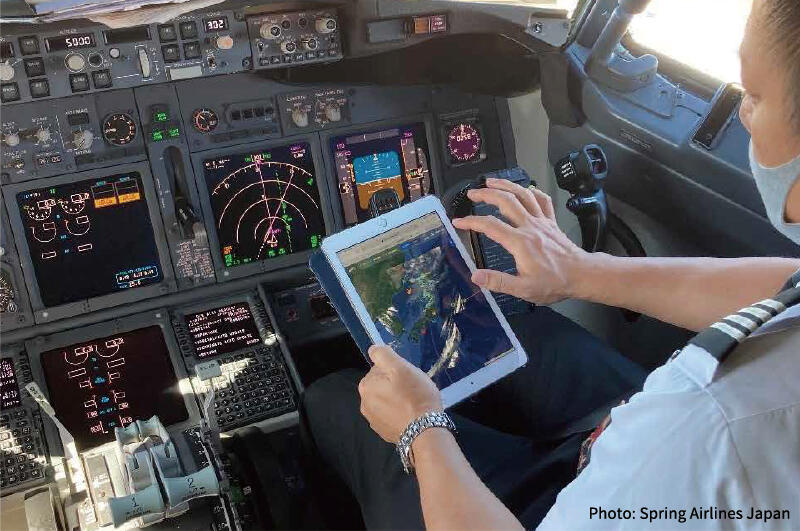 Profile
YOSHIKAWA Eiichi

Associate Senior Researcher
Next Generation Aeronautical Innovation Hub Center
Aeronautical Technology Directorate
All the images are copyrighted ©JAXA unless otherwise noticed.