RABBIT Provides Specialist-Quality Technical Analysis for
Satellite-Debris Collision Avoidance
In March 2021, the Space Tracking and Communications Center started the free-of-charge provision of RABBIT (Risk Avoidance assist tool based on debris collision proBaBIliTy).
Space debris, also known as space junk, is defunct artificial objects, including derelict satellite fragments, flying in space―particularly in Earth orbit, and carries a risk of colliding with satellites on the orbit. Collision with space debris will unavoidably cause substantial damage to spacecraft and also generate new debris. To address this issue, many satellite operators receive Conjunction Data Messages (CDMs) issued by the U.S.-based Combined Space Operations Center (CSpOC), and know the probable timing of the threatening collision. Then, each operator uses the information to decide on specific orbital maneuvering actions to avoid possible collisions. AKIYAMA Yuki, who was in charge of the screen design of the RABBIT program, describes the circumstances related to the free provision of the program.
"Orbital maneuvering constitutes engine injection control aimed at the desired satellite velocity. This is a key process to avoiding collision with space debris."
CDMs provide no specific guidance or instructions related to orbital maneuvering, posing a high hurdle for satellite operators to clear in order to create an effective collision avoidance plan, which requires specialist capabilities in orbital dynamics to perform highly technical analysis. A solution has been offered by RABBIT, a tool developed to automate the relevant analysis. Users only have to input required CDM information to obtain necessary analysis results in a graphical format, which can eliminate the need for specialist capabilities to prepare a collision avoidance plan.
AKIYAMA said, "Compared with the conventional large-scale programs, RABBIT has a number of advantages, including: functionality on a personal laptop; intuitive operability; high calculation speed; and easy-to-understand graphical presentation of results."
"The tool has begun to be adopted by space agencies, universities, venture businesses, and other organizations inside and outside of Japan. We hope RABBIT will adequately assist with satellite orbital maneuvering processes to be able to avoid a possible debris collision detected by the CSpOC."
UEMOTO Arimi, who was in charge of surveys and promotion activities for the provision of the program, comments on its significance, saying:
"As space development and utilization activities are accelerating, debris collision avoidance is becoming an unavoidable major issue. I hope RABBIT will help all satellite operators act based on reliable calculation results to protect their spacecraft from the risk of colliding with space debris."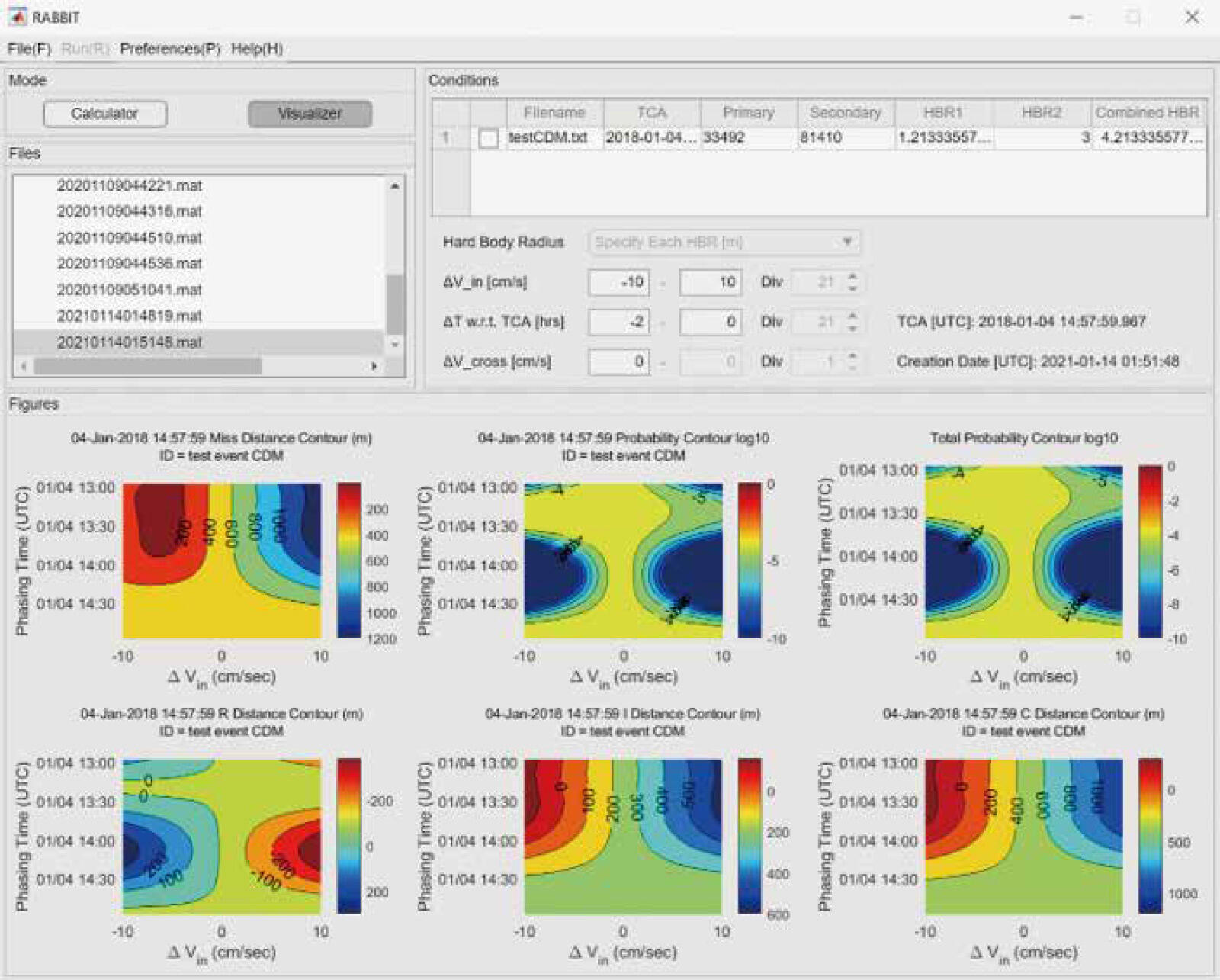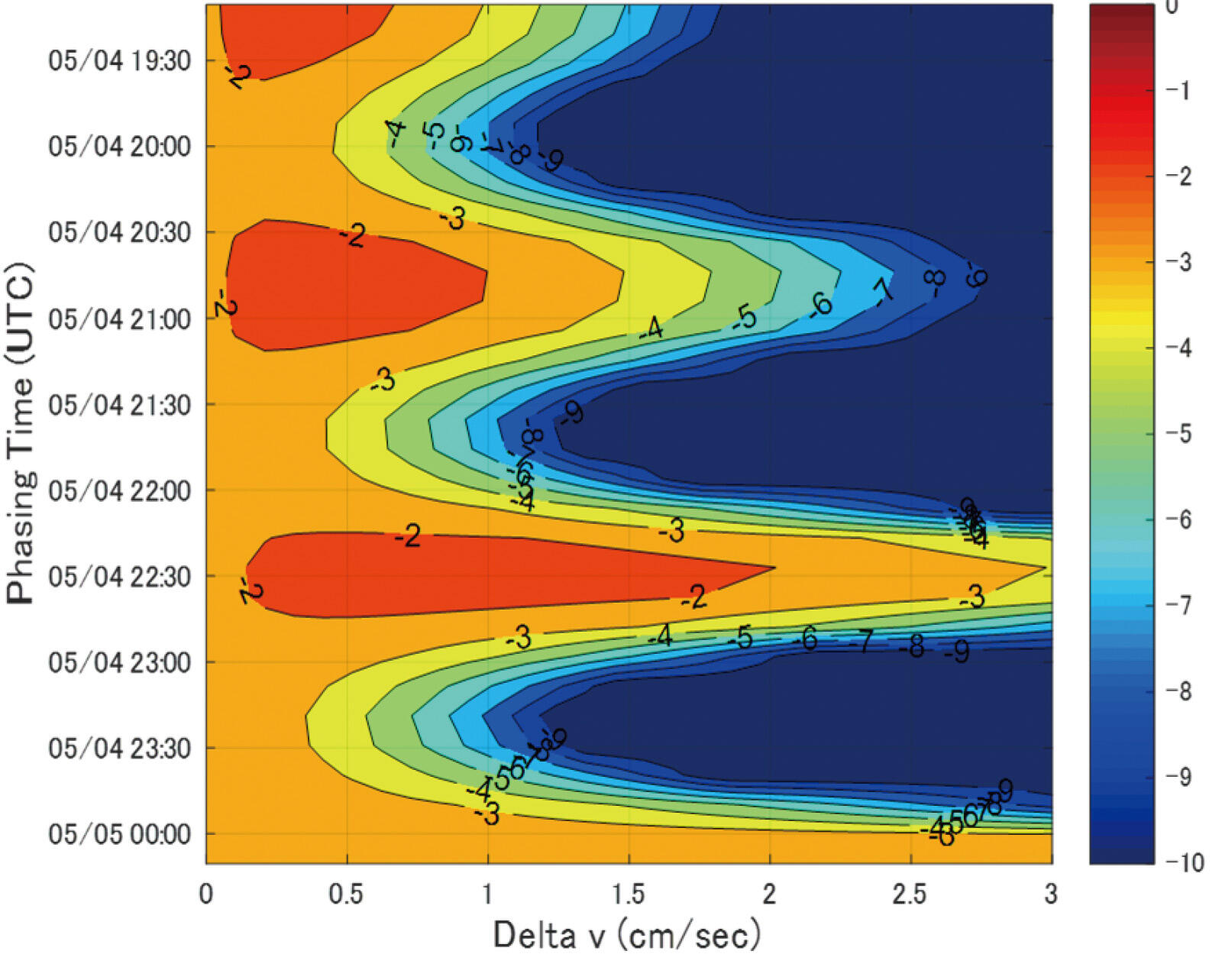 Profile
AKIYAMA Yuki

Researcher
Flight Dynamics Team
Space Tracking and Communications Center
UEMOTO Arimi

Researcher
Flight Dynamics Team
Space Tracking and Communications Center
All the images are copyrighted ©JAXA unless otherwise noticed.