Research and Development Directorate
Orbital demonstration of the redundant MEMS-IMU (MARIN)
loaded on the Innovative Satellite Technology Demostration-2 mission
The redundant MEMS-IMU MARIN is an inertial measurement unit (IMU) using a micro-electro mechanical system (MEMS) that has been loaded on the Innovative Satellite Technology Demostration-2 mission. An IMU is a sensor for measuring high-velocity variations and angular variations.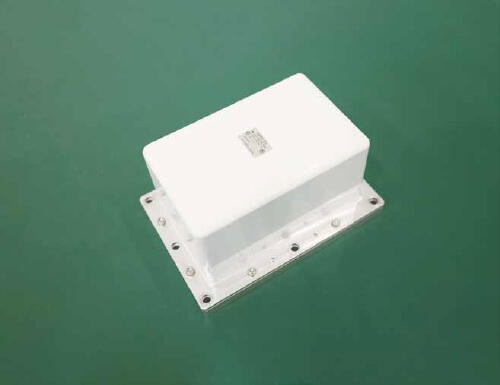 MATSUMOTO Shuichi who is responsible for the implementation explains: "IMUs are essential instruments for rockets, satellites and spacecrafts, which were hitherto made of components intended for use in space and therefore expensive. MARIN is composed of commercial-off-the-shelf components, and by providing radiation resistance through redundant circuit technology, we aim to cut the costs of space mission IMUs." Matsumoto expects that when compared to IMUs with the same specifications and performance MARIN will achieve cost reductions of about 70%. Furthermore, efforts are being made to achieve lighter unit weights that will achieve a mass of just 1.3kg even with two units loaded. According to KOMIYAMA Mizuki, who has been involved in the development of MARIN ever since joining JAXA: "The engineering test didn't go particularly well, and we had a tough time pinning down the causes." There are some commercial-off-the-shelf parts that are resistant to vibrations and variations in temperature, and are used in vehicles and aircraft. However, Matsumoto says that "they need to clear the hurdle of radiation resistance" if they are to be put into commercial use in space.
As he explains: "The special feature of MARIN is that it can achieve redundancy by making the loaded units two. It's a system in which even if one stops working due to radiation, the other one provides auxiliary back up. We will test to see whether or not this works by loading MARIN on the Innovative Satellite Technology Demostration-2 mission. If the method of combining "commercial-off-the-shelf components" with "technologies to prevent component malfunction due to radiation using redundant circuit technology", and this expands to other devices and achieves cost reductions, there is a possibility for us to lower the threshold of space development." We look forward to seeing what sort of pioneering roads MARIN opens up in the future.
Profile
MATSUMOTO Shuichi

Research Unit IV
Research and Development Directorate
KOMIYAMA Mizuki

Research Unit IV
Research and Development Directorate
All the images are copyrighted ©JAXA unless otherwise noticed.