Aviation Technology Directorate
Improving Aviation Safety in Winter
Launch of Pilot Test for Weather-Endurance Aircraft Technology for Snow and Ice
The WEATHER-Endurance Aircraft Technology to Hold, Evade and Recover by Eye (WEATHER-Eye) is a group of technologies JAXA is developing in order to improve aviation safety. The technologies detect, predict, protect and avoid special weather conditions that can have a serious impact on aircraft operation such as lightning and volcano ash. One such technology under research is contamination detection on runway, which is aimed at snow and ice. KANDA Atsushi spoke about the launch of a pilot test in Hokkaido this winter.
"JAXA signed an agreement with Hokkaido Airports Co., Ltd, and is starting pilot tests at New Chitose Airport. The pilot test involves embedding snow and ice monitoring sensors in the grounds of the airport. The sensors will ascertain the status of ice and snow on runways in real time, and enable airport personnel to see the data immediately."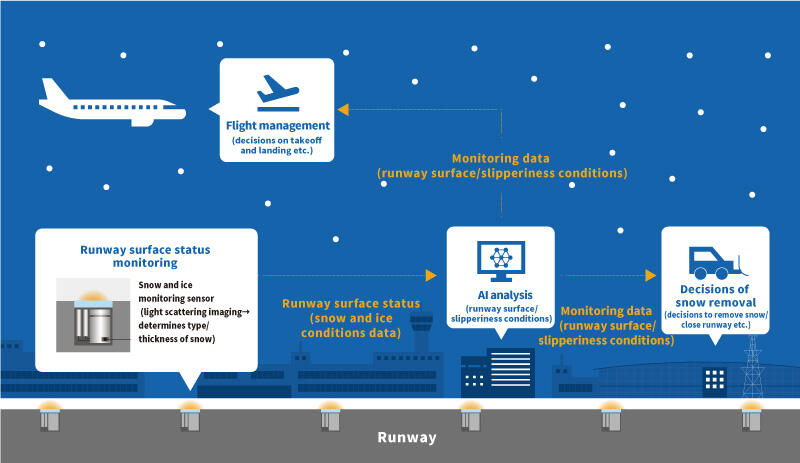 Using scattered light distribution imaging and AI, the Runway Snow and Ice Monitoring Sensor is a world-first technology that immediately distinguishes the type of snow and ice on runways as well as their thickness. The special feature of this technology is that its development is progressing with the cooperation of fields other than aviation by, for example, incorporating knowledge about the physical and optical properties of ice and snow throughout the research and development process. The current pilot test will help to uncover technical issues in the environment of an actual airport, with the additional objective of filtering points for improvement with an eye on commercialization through checks on the information conducted by airport personnel. In addition to which, when the technology becomes commercially viable "it will improve the sense of safety in movement at winter airports," says KANDA.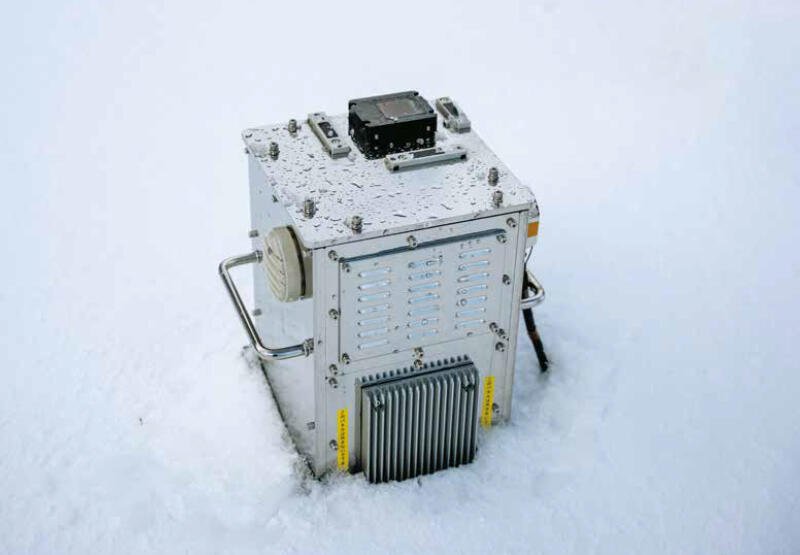 He continues: "If it's possible to ascertain the actual status of snow and ice on runways in real time, it will also become possible to prevent accidents in which aircraft become stuck and immobile due to excursion or slipping. Moreover, since it will enable faster decisions to be made about takeoff and landing and whether runways need snow removal or deicing work, it is feasible that it will reduce cancellations and delays, thus proving improved convenience. It is planned that a technical transfer to manufacturers will be implemented around the year 2023, and development of a commercially viable product achieved. We will continue to move ahead with a goal of full commercialization of the technology around the year 2025."
KANDA says that after commercialization "It should be possible to adapt it on roads and railways." Runway snow and ice monitoring sensor research that could greatly change terrestrial safety will continue.
Profile
KANDA Atsushi

Director
Aviation Safety Innovation Hub
Aviation Technology Directorate
All the images are copyrighted ©JAXA unless otherwise noticed.