International Relations and Research Department
Participation by More Than 30 Countries in the Asia-Pacific Region
APRSAF-27 Held Fully Online with a Focus on "Diverse Partnerships"
The Asia-Pacific Regional Space Agency Forum (APRSAF) was established in 1993 to enhance space activities in the Asia-Pacific region. JAXA serves as the secretariat for the Forum, in which a range of space agencies, governmental bodies, researchers and companies take part from countries in the region. As the secretariat, JAXA conducts a range of activities, including organizing the meetings of the Executive Committee for the determination of the annual theme, schedule and program of the APRSAF as well as doing administrative work for the Working Groups and preparing online tools and others for the plenary meetings.
The 27th session of the Forum was held fully online for the first time in its history. Moreover, also for the first time, non-JAXA experts engaged in the operations of the Working Groups. This session was thus organized through trials and errors for the "first-ever" things, while attracting a greater number of participants relative to the past level as it was held online and easier to attend. Specifically, people from more than 30 countries, including heads of 15 space agencies, participated in the event.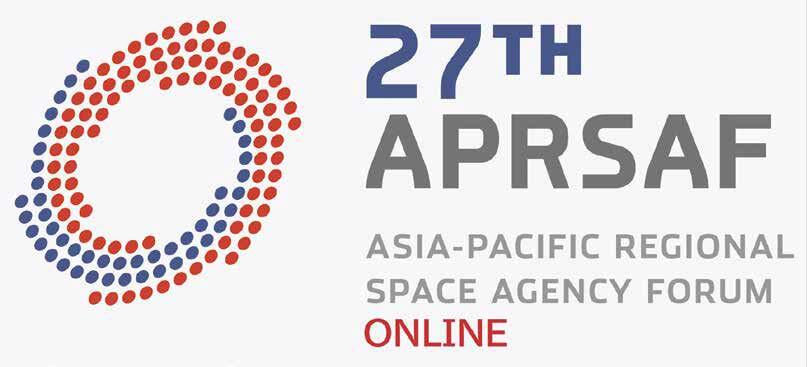 The main theme for the 27 session was "Expand Space Innovation through Diverse Partnerships." TANABE Kumiko, International Relations and Research Department, says as follows regarding why this theme was selected and what was discussed under the theme at the session.
"At the previous session (APRSAF-26) held in 2019, the 25th anniversary year of the Forum, we set the Nagoya Vision, outlining the direction of APRSAF's future initiatives over the next ten years while looking ahead to the next quarter century. The vision refers to the importance of promoting participation by diverse players across industries and generations, and we set the theme for the 27th session to show our commitment to making innovations for a new space era by fostering diversity and diverse partnerships."
The 27th session was successfully ended, and for new initiatives to be implemented by the APRSAF, including the new decisions made at the session and the future policies, TANABE says as follows: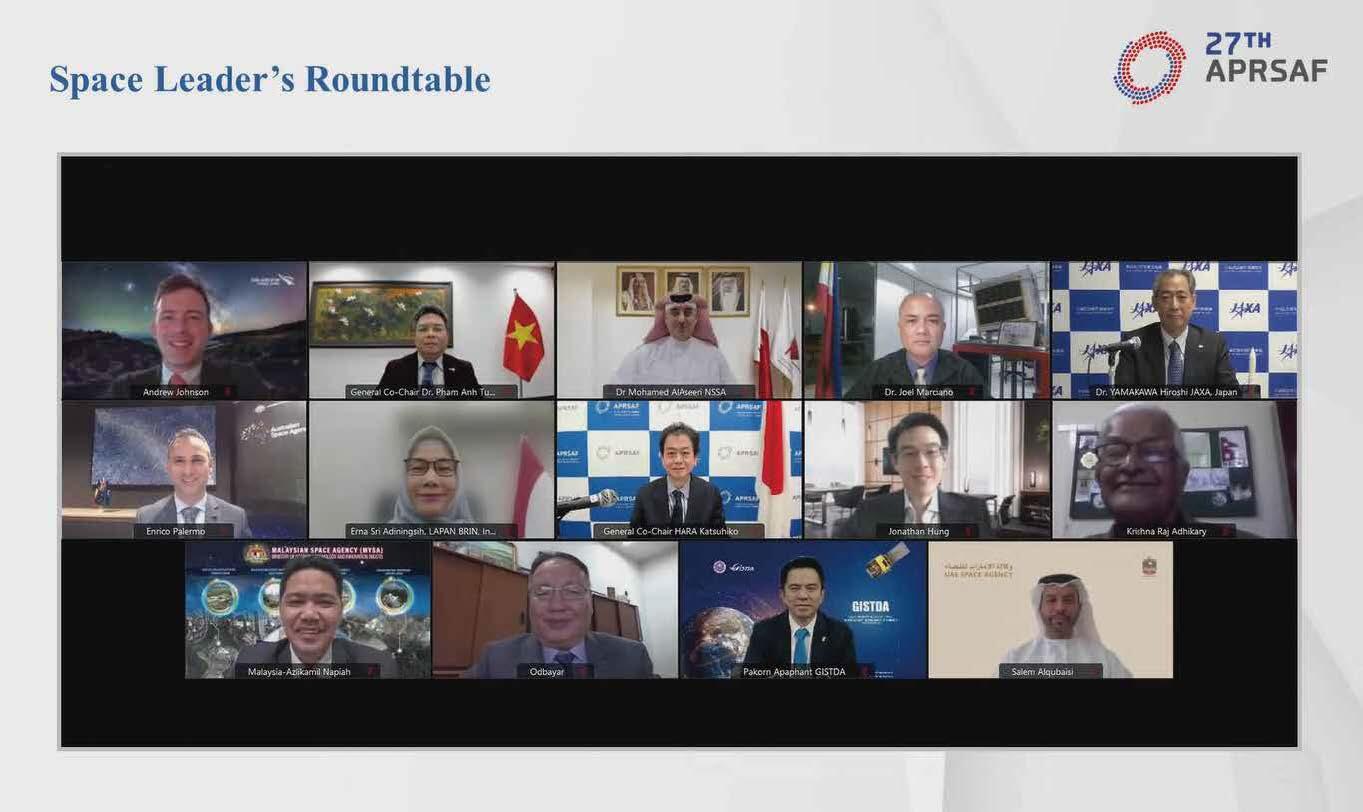 "For the time being, we will conduct activities in line with the Nagoya Vision. Online meetings have become part of our daily life, and we will continue to promote online exchanges in some form or another even after we can again hold our sessions offline. The APRSAF has attracted many of young people who will be the next generation of space leaders in the Asia-Pacific region. I hope they will deepen their mutual exchange by participating in our events."
Profile
TANABE Kumiko

Advisor to the Director
International Relations and Research Department
All the images are copyrighted ©JAXA unless otherwise noticed.
d