Aviation Technology Directorate
Safe and Secure Flights for Everyone
JAXA Working with Companies to Make Airplanes Barrier-free
The Aviation Technology Directorate is currently working on making airplanes barrier-free. We asked YASUOKA Tetsuo for more details.
"Barrier-free accessibility in public transportation systems and facilities has been actively promoted for some time. For example, the numbers of barrier-free restrooms (accessible restrooms) and elevators in stations have been increased. Wheelchair securement spaces have also been created on latest Shinkansen trains. However, barrier-free accessibility on airplanes has lagged behind that on the ground."
Accordingly, JAXA interviewed people with disabilities with the aim of making airplanes more accessible to people with disabilities and the elderly. More than 50 solutions to seating, restrooms and a wide range of other needs are now being considered.
"Even an example of a request for keeping private space in the cabin requires multifaceted considerations in terms of technology, safety, operation, cost and other factors. For this reason, outside experts have also been included in the team to discuss these matters and come up with the best solutions. From there we will narrow down the solutions which we will work on and develop the needed technologies with an eye to social implementation."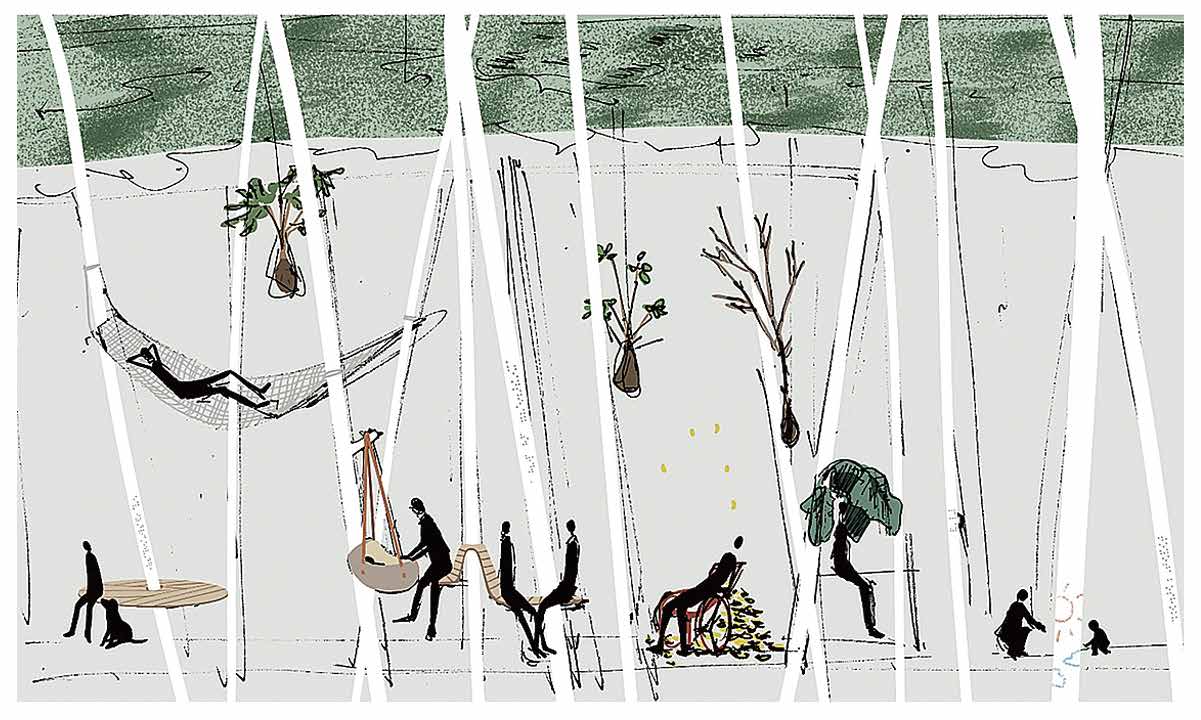 In addition to its own independent research, JAXA is pursuing joint research with private companies. JAXA is discussing seats and cabins with Toyota Boshoku Corporation and working on a proposal to create a "park-like cabin" in which anyone can freely relax, and it has teamed up with Jamco Corporation to improve the usability of lavatories (in-flight restrooms) in response to high demand, trying to create facilities onboard that are as good as those on the ground. Furthermore, JAXA is collaborating with Toyota Motor Corporation to enable wheelchair users to remain in their own wheelchairs while onboard both cars and airplanes. Yasuoka noted enthusiastically, "If we can standardize methods for securing wheelchairs in airplanes and automobiles, the same wheelchairs can be used in both, greatly increasing convenience. I really want to make this a reality."
What stuck in Yasuoka's mind most during the interviews was the participants' insistence that nothing gave them greater peace of mind than being able to take their regular life during a trip.

"I want to pursue technological development and social implementation so that everyone can fly with peace of mind and, from there, I hope to help realize a society where people in need can smile and say 'the world has indeed moved forward'."
Profile
YASUOKA Tetsuo

Associate Senior Researcher
Fundamental Aeronautics Research Unit
Aviation Technology Directorate
All the images are copyrighted ©JAXA unless otherwise noticed.