The Chofu Aerospace Center serves as JAXA's major research and development base. In particular, research into aviation is the main feature that characterizes the center. As a focal point of aeronautical research and development in Japan, the center plays an important role in supporting and leading the growth of the Japanese aviation industry. The center's research and development activities also include cultivating scientific and technological foundations that underpin the advancement of aerospace technologies in general. This includes pioneering studies on space technologies.

To support diverse activities in the space and sky from behind the scenes, the Chofu Aerospace Center is equipped with large-scale and specialized test facilities, such as wind tunnels, aeroengine test facilities, research aircraft, and a supercomputer. The center is making continuous efforts in satisfying evolving demands from users, through maintaining and improving these facilities, as well as through developing testing and analysis capabilities.
Chofu Aerospace Center
Chofu Aerospace Center Aerodrome Branch
6-13-1 Osawa, Mitaka-shi, Tokyo 181-0015
6.5m×5.5m low-speed wind tunnel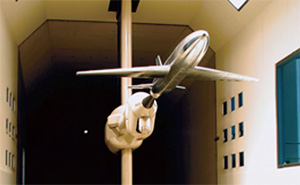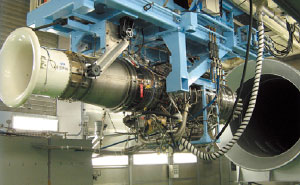 fixed-wing aircraft cockpit system "FSCAT-A"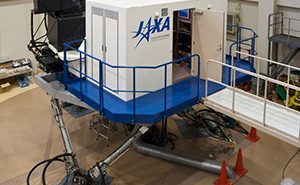 Multi-axis Vibration Evaluating System (MaVES)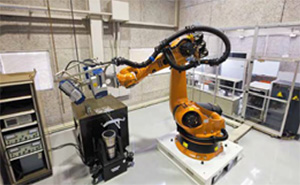 JAXA supercomputer system